What is the best car furniture?
Are you a car fanatic? Maybe you are interested in finding some of the best car furniture. From clocks to tables there is tons of cool automotive furniture for your home or garage. We have listed a few finds below.
MITSUBISHI ECLIPSE 6 PUCK CLUTCH CLOCK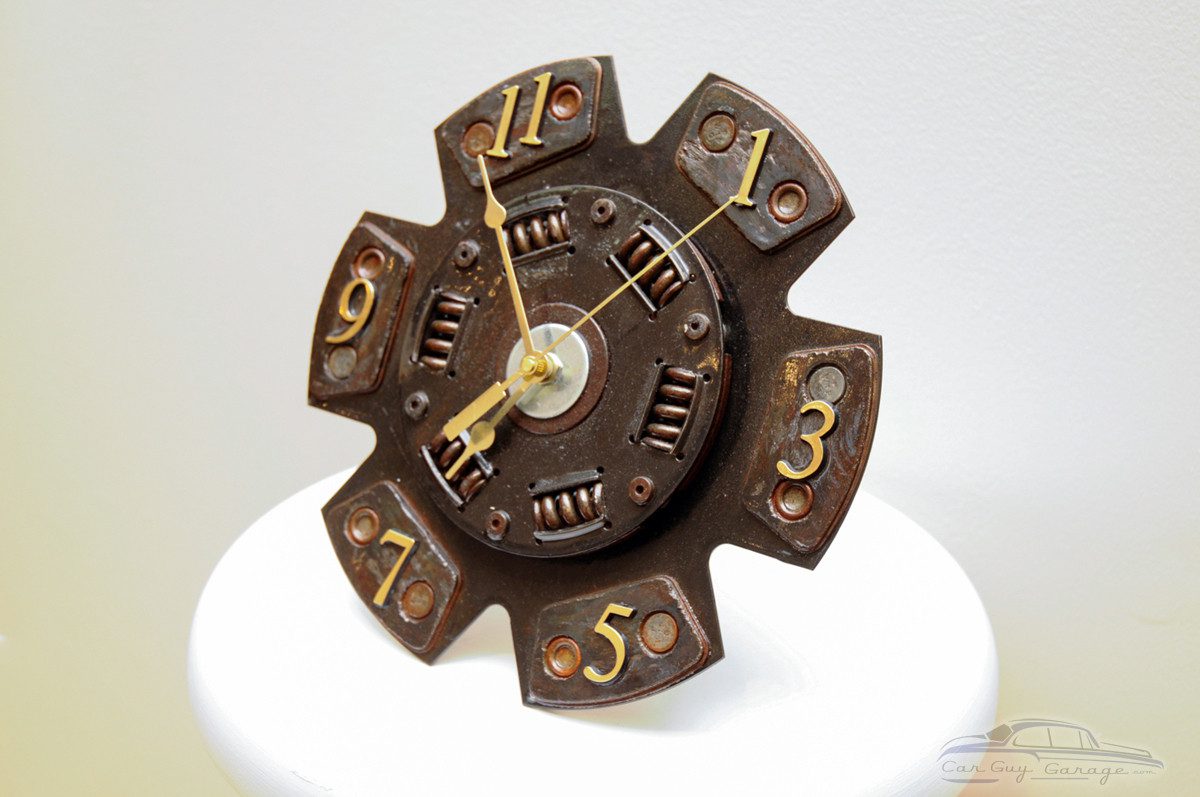 First is this Mitsubishi Eclipse 6 Puck Clutch Clock. This cool clock showcases a clutch disk from a 1st Generation Eclipse. Any fans of 1G DSM (Diamond Star Motors) will love having this clock in their mancave or garage.
This 9″ x 9″ clock is fitted with quartz movement. It has the hour, minute and second hands for telling time. Although it won't tell you when it's time for your to change your clutch. Overall this unique clutch clock would be great for any mechanic or car guy.
---
MASTER CYLINDER LAMP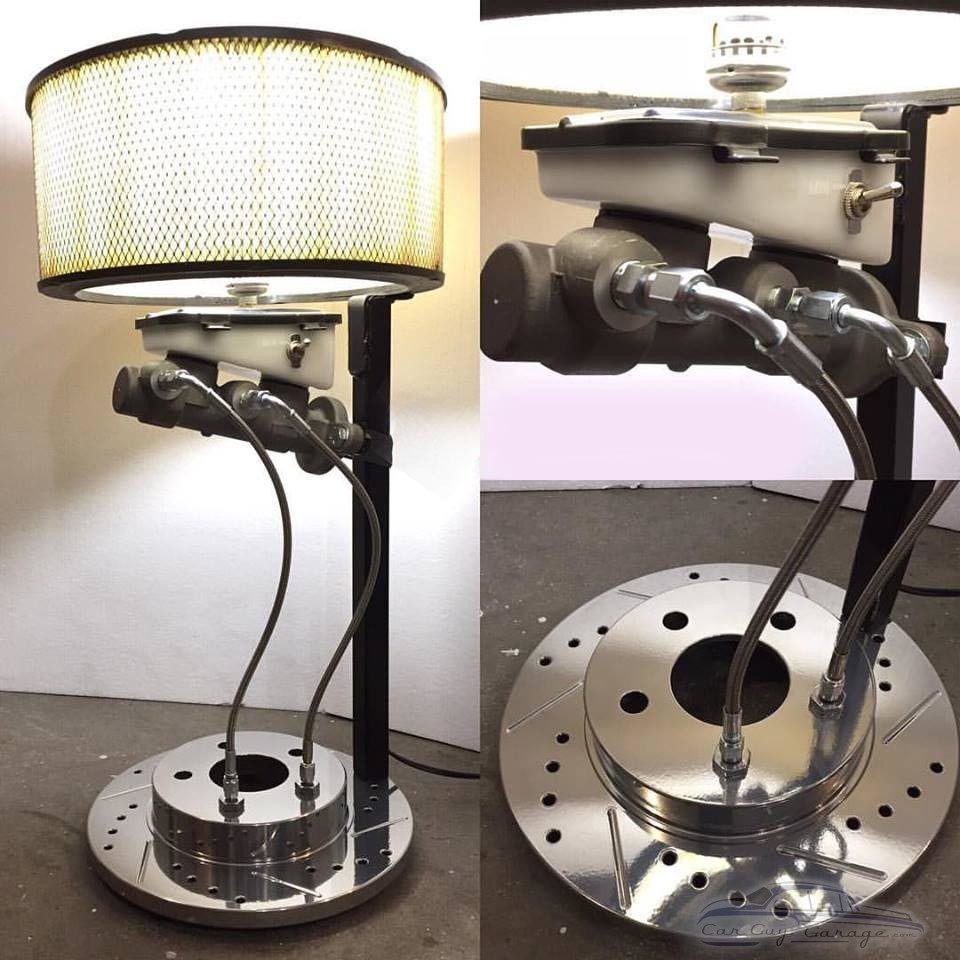 Next is this Master Cylinder Lamp. This cool automotive lamp is made out of an air filter, master cylinder and a brake rotor. This is a unique piece that can fit in any garage.
Place this in your car theme room and instantly spark up a conversation. This lamp is 23″ tall and uses an air filter as the lamp shade. If you are looking for automotive furniture then this lamp will work perfect for you!
IMAGE
NAME
FEATURES
PRICE
Master Cylinder Lamp

Made from real car parts
Unique lamp perfect for any car themed room
---
1942 – 1950 Ford truck tailgate bench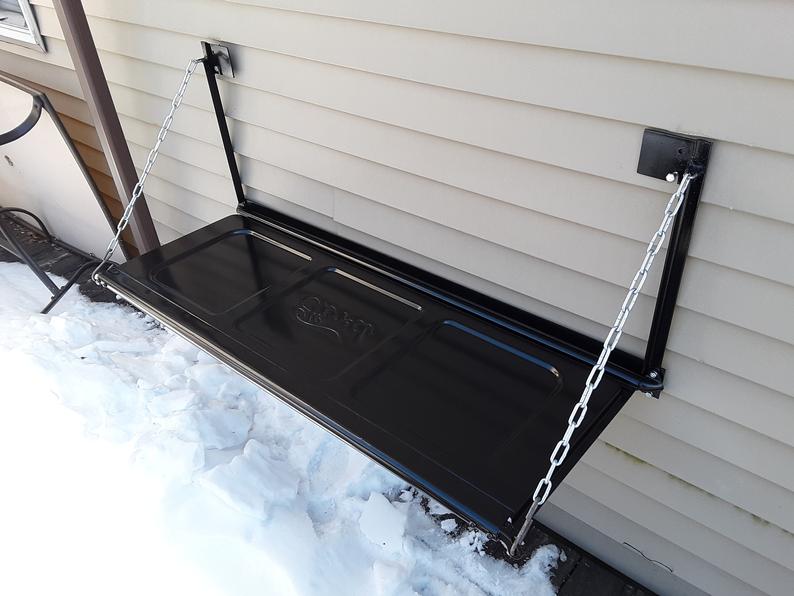 Have you been in your mancave but can never find the perfect place to sit? Now you can bring a truck into your house. With this cool Tailgate bench you can have a cool place to sit.
This is a wall mounted bench which opens up a lot of room. When you are done sitting the bench folds up and allows you to use the space for other activities. You can even use it as a workbench or instant bar.
If you like anything automotive then this tailgate bench will fit right into your den. People will be surprised when the tailgate on the wall transform into a seating area.
---
1965 FORD MUSTANG REPLICA POOL TABLE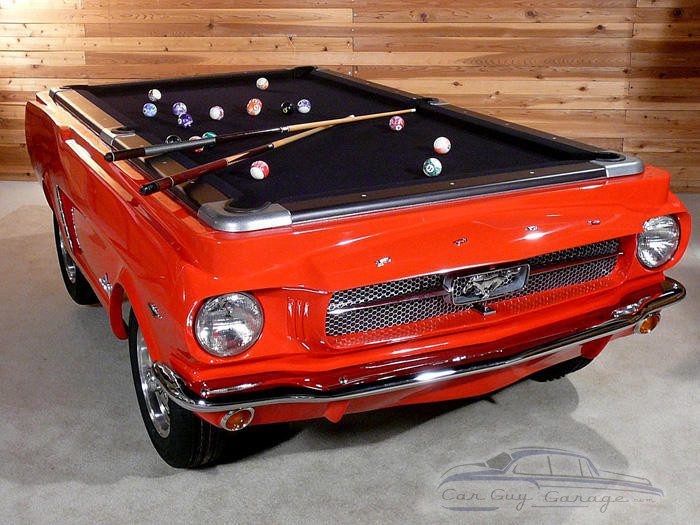 If you are looking for the best car furniture why not try a pool table. Although this is not your average pool table. If you are a fan of the Ford Mustang then this 1965 Ford Mustang Replica pool table will be a great addition to your mancave.
This pool table resembles the 1965 Ford Mustang. It's equipped with tires, headlights, the pony grille and more! This is officially licensed by Ford. Play a round on the 4 x 8 slate game top.
Each table comes with authentic chrome, bumpers, and working lights. Plus included with the tables are certificates of authenticity and the VIN number. Get customized color schemes and more when you order this awesome car pool table.
---
Piston clock
Want to tell time but don't want some Joe shmoe clock on your work desk? Look no further than this awesome Piston clock. This handmade clock is perfect for any gearhead or automotive enthusiast.
It is made out of multiple car parts like a piston, spark plug, valves, valve springs and more. In addition the valve springs are perfect to hold your pens. Add this awesome clock to your collection and you won't be dissatisfied.
The look of the craftsmanship shoes that it was well planned out. Tons of time and patience went into making sure this piece will be just right in an office or garage.
IMAGE
NAME
FEATURES
PRICE
Piston Clock

Made from real car parts
Functioning clock
Holds your pens
---
8 POINT CURLEY AUTO ANTLER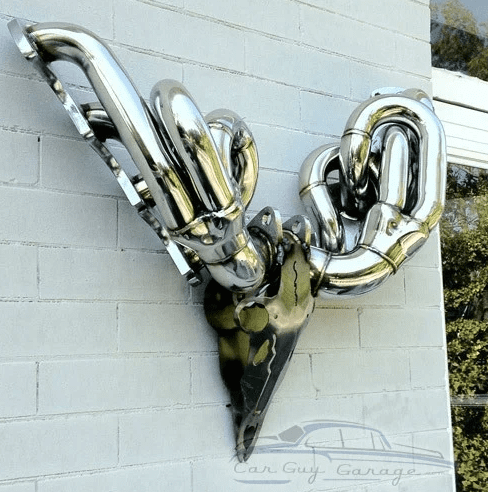 Do you like hunting? Maybe you are just looking for some cool car furniture. If so then take a look at this cool 8 POINT CURLEY AUTO ANTLER. This set of antlers is made out of v8 exhaust headers.
It looks like something you would see in a log cabin but with a gearhead twist. This cool set of antlers would be perfect for any car guy or mechanic. The entire antler assembly weighs 20lbs and has a height of 21 1/2″ and width 34″. Add this to your car themed room and really make it special.
IMAGE
NAME
FEATURES
PRICE
8 POINT CURLEY AUTO ANTLER

Made from real car parts
Cool car guy decor
Looks like antlers with a gearhead twist
---
COBRA STYLED COUCH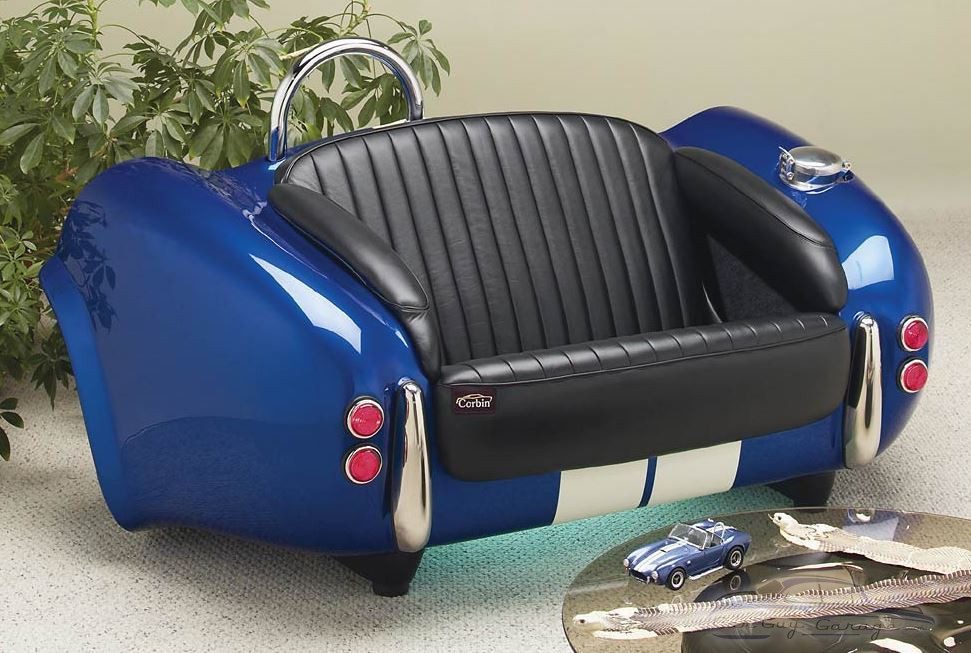 If you are looking for car furniture and you're a fan of the Cobra then you'll love this Cobra styled couch. This is a customizable Cobra replica couch. You can choose from tons of different options and colors.
The dimensions of this couch are 69″ Wide x 32″ Deep x 36″ High including the roll bar. Add this place to seat in your garage and people will fall in love. From young to old the Cobra is one of the most famous vehicles ever made.
This Cobra replica couch will be a great addition to your car collection. Pair it with a Ford motor table and you'll have yourself a nice den.
IMAGE
NAME
FEATURES
PRICE
COBRA STYLED COUCH

Made from real car parts
Cool car guy decor
Looks like antlers with a gearhead twist
In conclusion there are some great car furniture options out there. You can set up your den with the best car decor from CarGuyGarage.com or Etsy.com. When it comes to decorating your man cave sticking with awesome automotive furniture will help you perfect your hangout place. What is your favorite automotive decor to put in your mancave? Let us know in the comments below!