Petrol box vs Tuner crate
If you are a car enthusiast, you may be looking for automobile accessories, air fresheners, gears, novelty things, car cleaning supplies, and other car-related items.
Subscription boxes provide everything you need to keep you and your car running smoothly and stylishly. They all feature one-of-a-kind automobile accessories that will make you enjoy your rides extra happier.
So, if you or someone you know is obsessed with cars, then Petrol Box and Tuner Crate are among the best car subscription boxes you should definitely check out. These subscription boxes will satisfy your love for cars and all things related to them.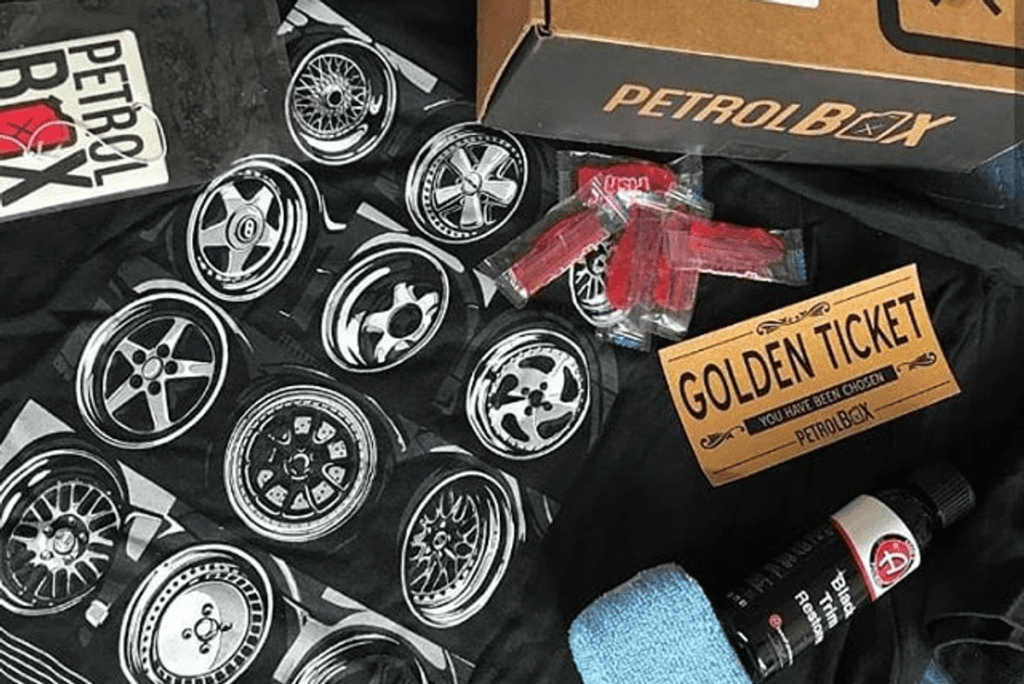 Petrol Box and Tuner Crate will present you with high-quality products from well-known and developing brands. Hence, there will be no need to go shopping for car accessories as everything is brought to your house each month. 
Here is our brief comparison between Petrol Box and Tuner Crate subscription boxes.
Petrol Box
Petrol Box is a monthly subscription box well known for automobile fanatics. Each package contains handpicked premium car accessories from big brands, which can be apparel, cleaning products, tools, detailing supplies, and more to keep not only your car but also yourself fashionable and sleek as ever.
Subscriptions are offered for two boxes: Petrol Box Premium, which contains between 5 to 7 items, and Petrol Box Basic, which contains 2 to 3 items. Each month, one lucky subscriber is chosen to receive a set of wheels. So, if you're looking for high-quality products to satisfy your car obsession, this subscription box won't let you down.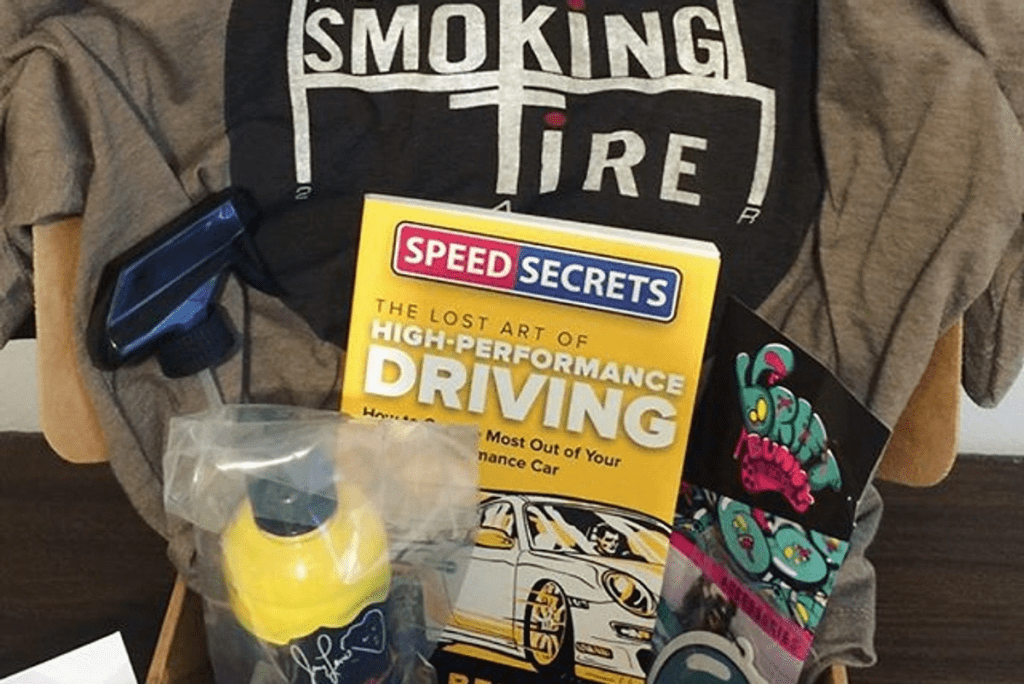 Key features
Petrol Box provides both a Basic and a Premium subscription box.
The premium Petrol Box includes accessories, detailing supplies, magazines, apparel, and other car-related items.
Active subscribers can also enter a monthly prize draw to win a complete set of Rotiform wheels.
Cancellation is possible to any subscriber at any time.
Cost
The Petrol Box subscription starts at $19.95 per month for the basic box and goes up to $39.95 a month for the premium box.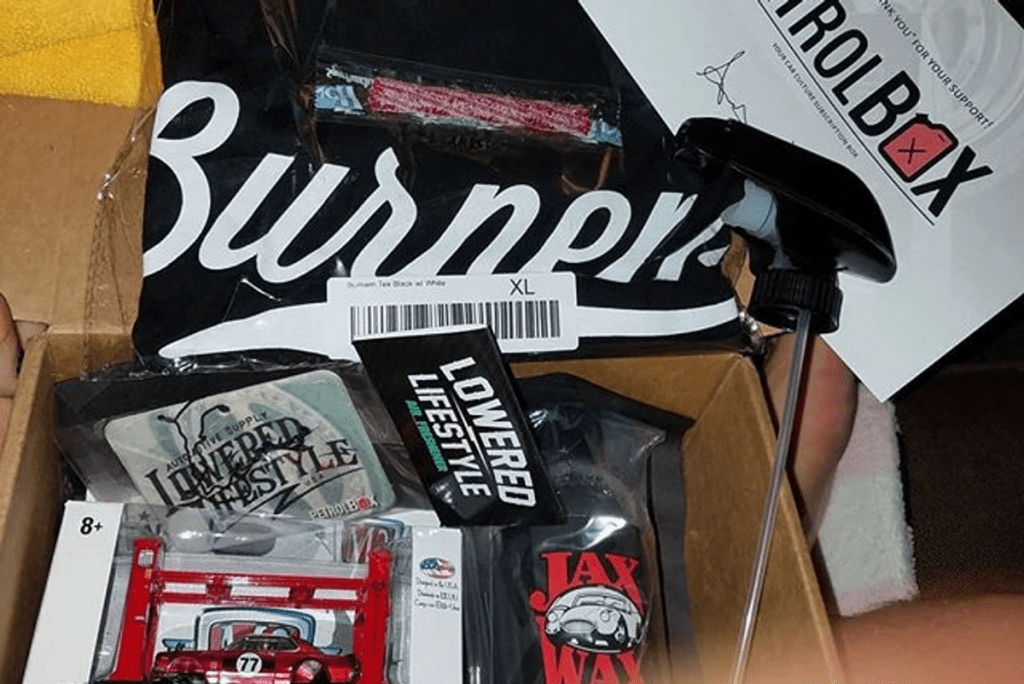 Availability
Petrol Box can be shipped every month on the 17th to the United States and other countries. Subscriptions are renewed automatically and can be cancelled at any moment.
You can get your monthly subscription from the Cratejoy website. 
Tuner Crate
Tuner Crate is a premium car subscription that will help uplift your spirits if you are a car fan and think nothing but your love for it. This monthly subscription package for vehicle enthusiasts features exceptional automotive goodies that you will appreciate right away.
There are five crates to pick from:
Basic – A suitable beginner box
Standard – For the more advanced automotive enthusiast
Premium – Limited edition collaborations
Mystery – A complete mystery crate
Tuner Girl – Monthly themed box for girls who love.
You can also choose JDM, Muscle, Euro items or a combination of all, and you will have a package specifically for you.
The Premium Tuner Crate contains detailing accessories, apparel collectables, keychains, air fresheners, limited edition gear, and other one-of-a-kind products and accessories.
Key features
Tuner Crate allows you to select subscriptions based on your JDM, Muscle or Euro interests.
Tuner Girl crate: There is a box with car apparel and accessories for girl car enthusiasts.
The products are perfectly packed and suitable for gifting anyone obsessed with cars.
The Tuner Crate provides quality products that are more expensive than the subscription fees.
Cost
There are four types of crates to choose from: Basic – $13.99, Standard – $21.99, Premium – $46.99, Mystery – $50.99, and Tuner Girl – $40.99. Shipping cost is calculated at the checkout.
Availability
Tuner Crate can ship every month to both the United States and other countries. If you want to cancel your membership, you must provide a 30-day notice by submitting an online ticket.
Get the Tuner Create subscription from the Tuner Crate website.
Summary
A subscription box is something you might want to consider purchasing if you're obsessed with cars or as a unique gift for the car fanatic in your life. The car accessories in subscription boxes are usually less expensive when purchased as a package than purchasing the products separately, making them worth subscribing to. We hope our comparison guide between Petrol Box and Tuner Crate subscription boxes will help you select the car subscription box of your choice.