Full metal miniature engine kit review
If you are a hobbyist, mechanic, or love anything cars you're going to like this miniature engine kit. There's nothing like sitting down relaxing and putting together a model. This particular miniature engine kit is made of full metal.
It is a 357 piece 4 cylinder DIY engine builder kit. It makes a perfect gift for any automotive enthusiast. Below we have reviewed the kit and you can read for yourself if this miniature engine kit is right for you.
Features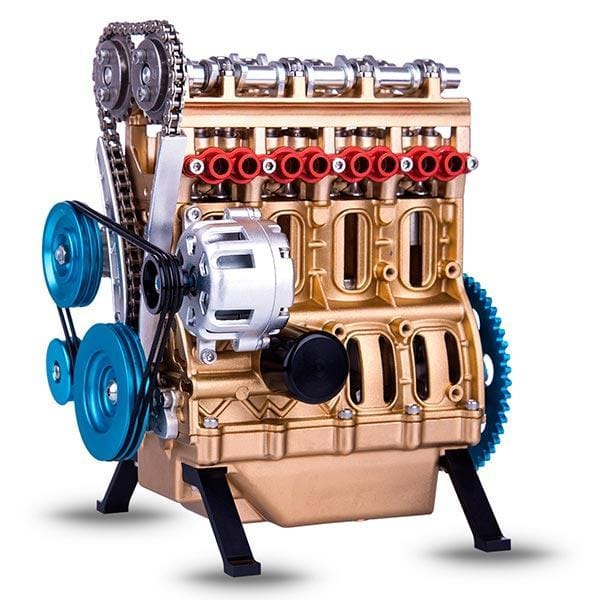 High Craftsmanship
Tons of time goes into making this kit perfect. The engine and parts are full metal. CNC precision casting and aluminum alloy oxidation are some of the processes used to make this kit.
Fun Assembly Kit
You can build this kit alone or with some friends. With 357 pieces it takes about 4 hours to complete the whole kit. You can see and share the inner-workings of a gasoline engine. If you are up for a challenge this mini engine would be perfect for you.
How it runs
While the model engine is based on a gasoline engine although this model engine runs using a 700 mah lithium battery.
Many Applications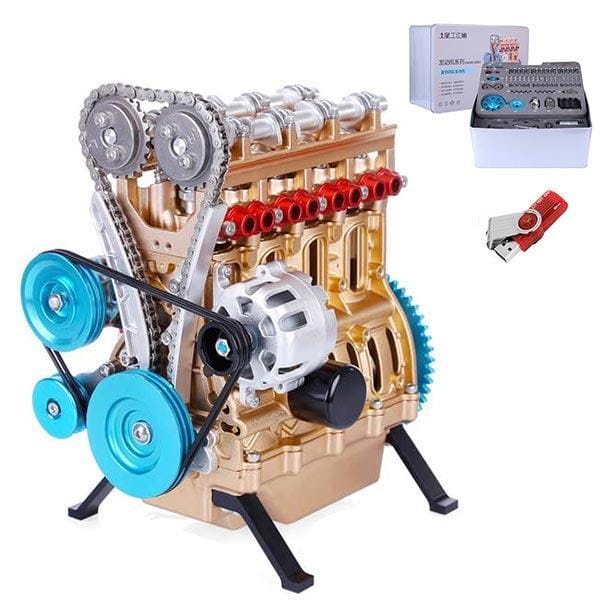 Whether you are just looking for a project or delve into educating others this mini engine works for multiple applications. You can teach others how an engine works. From its insides and outsides, you can document and show how everything rotates together.
Maybe you are looking for a mechanic gift for dad. This kit will bring back the memories of building the wooden stock car toys back in the day. It is a great gift for anyone who loves engines and things that go fast!
Specifications:
Item Name : 4 Cylinder Car Engine Assembly Kit
Item No: DM13-L4-T
Material:Aluminum Alloy + Stainless Steel + Lithium Battery
Parts: 357pcs
Assembly time: about 4 hours
Assembly difficulty: 4.5 Star
Lipo Capacity: 700mah
Charging Voltage: DC 10V-20V
Charging Time: 40 mins
Working time: More than 30mins
Engine Size: 182×150×120mm
Metal Box Size: 335*236*145mm
Weight: About 4kg
Packing: Metal Gift Box
Package Content: 
1 x V4 Car Engine Kit (357pcs)
1 x Charger
1x English User Manual
1x Metal Box
Miniature Engine Kit Pros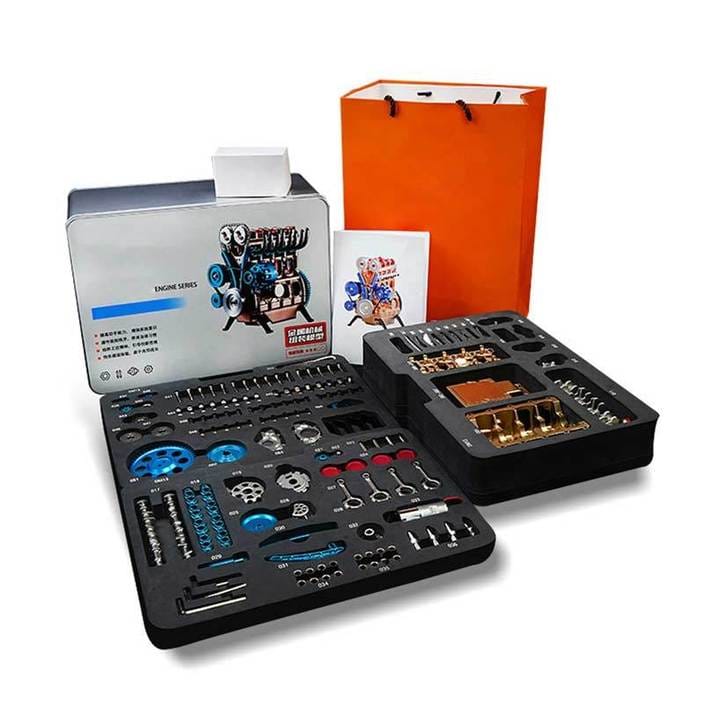 Great way to spend your time.
If you are looking for something to do in your free time look no further! This will provide you hours of enjoyment as you try to build this engine. If you are a fan of model vehicles this would be perfect for you.
Great Practice
Get time working with your hands and mind. Teach others how an engine comes together.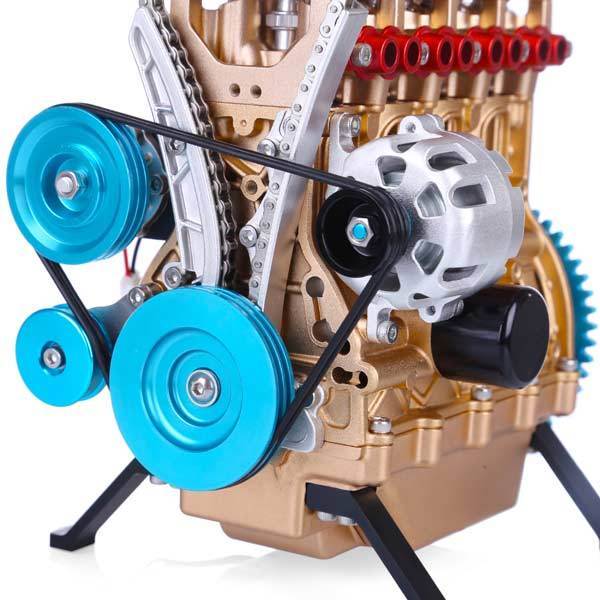 Miniature Engine Kit Cons
Difficulty
If you don't have mechanical knowledge this may be difficult for you to assemble. Although it does come with a guide. As long as you can follow the instructions you should be good.
In Closing
If you are in the market for a miniature engine kit then this one will be perfect. You'll spend our putting this fun model together. Make memories with your kids or others. There are plenty of reviews here on the shop page that show how well done this kit is.