Check out this engine block wine rack
Are you a car enthusiast? Maybe you're a mechanic who loves beer. After a long hard day you want to come home and crack open a cold one. With the engine block wine rack you can do just that. This wine or beer rack is a perfect addition to any car guy's home
Image
Product
Details  
Price
Engine Block Wine Rack
 – Made with a real engine
– One-of-a-kind
– Can be used as a table
Check Price
Features
Real engine
This wine rack is made with a real engine. Depending on the engine that is used the size can vary. Although each wine rack holds 6 wine or beer bottles.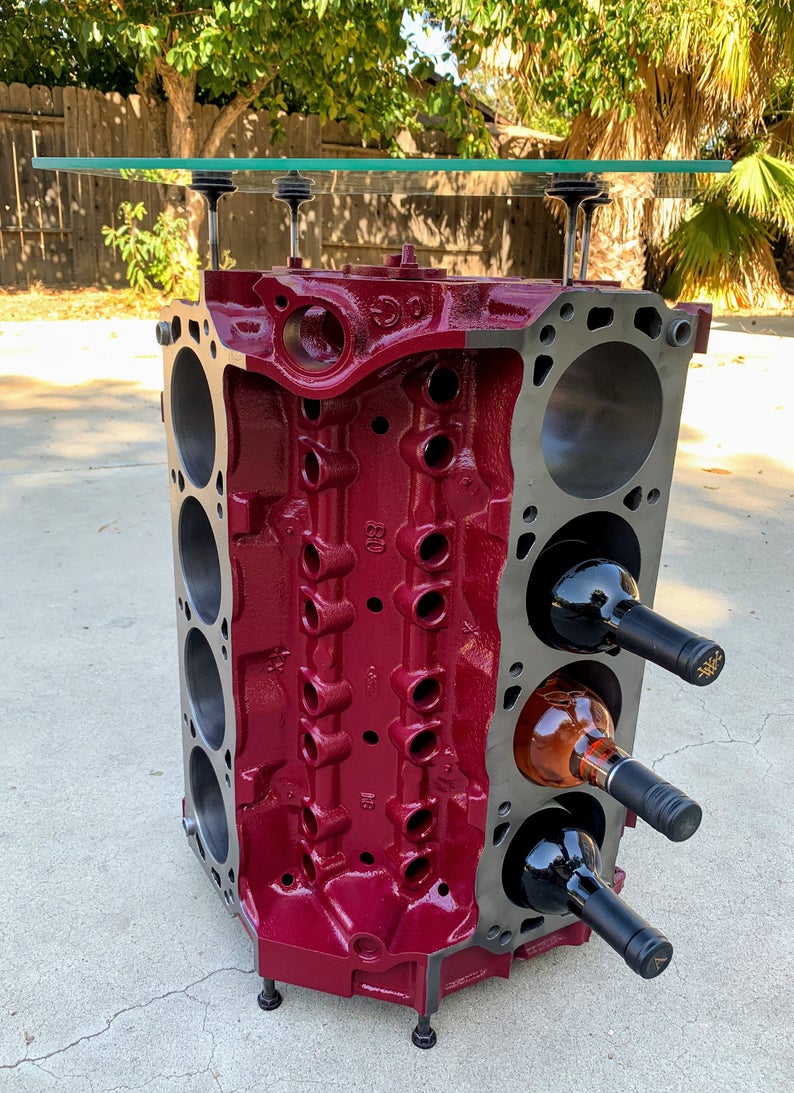 One-of-a-kind
Each piece is hand made. You are getting a unique engine wine rack that is unlike any others. If you want any customization just ask here. Custom orders are available so if you want a specific style or engine it can be done.
Table
Not only does it hold your drinks in the cylinders but it also has a glass table on top. The glass is included although it ships separately. Typically the engine wine rack sits 25-34 inches tall. It really just depends on the engine size.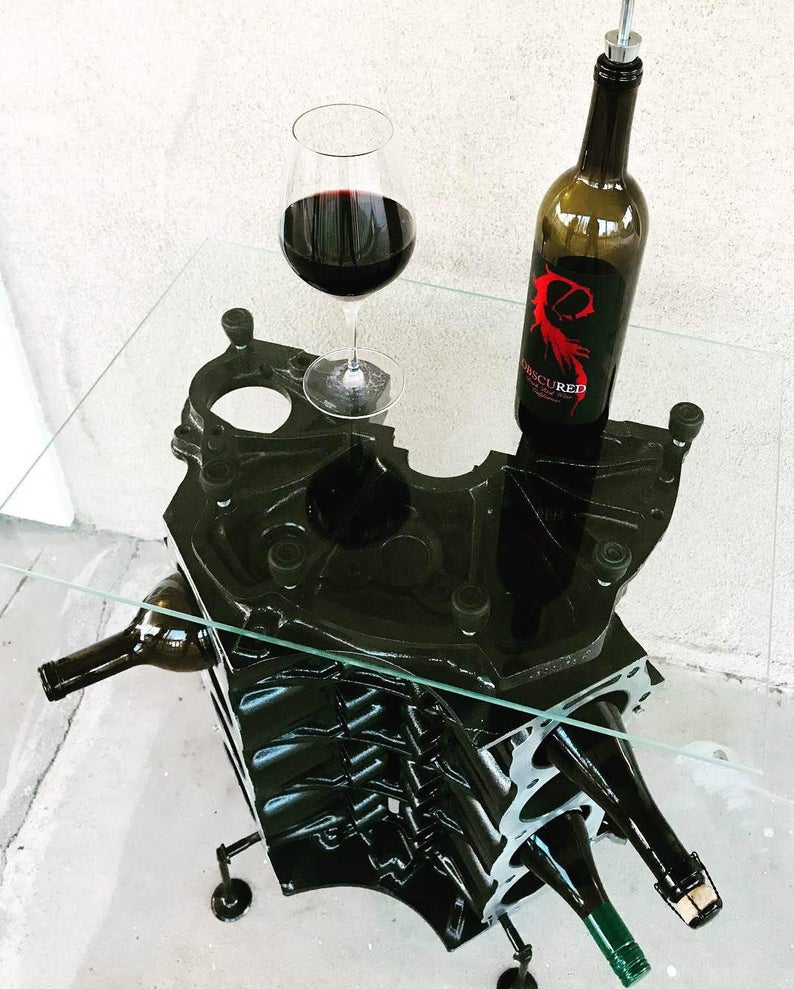 Conversation starter
This wine rack is sure to spark a conversation. It is a special piece to add to any room. If you are buying a gift for a mechanic or just want one in your own home you can't go wrong. Add this rack to your automotive collection.
Pros
Genuine
This wine rack is made with a real engine. A lot of time goes into making this piece perfect. It's handmade so you know someone is taking the time to make your piece one of a kind
Multiple uses
Not only does this wine rack hold your drinks, it also serves as a table and a unique part of your room.
Quality
The plans for this engine wine rack were carefully thought out. It provides amazing quality and shows the attention to detail. You won't be unhappy after you receive yours.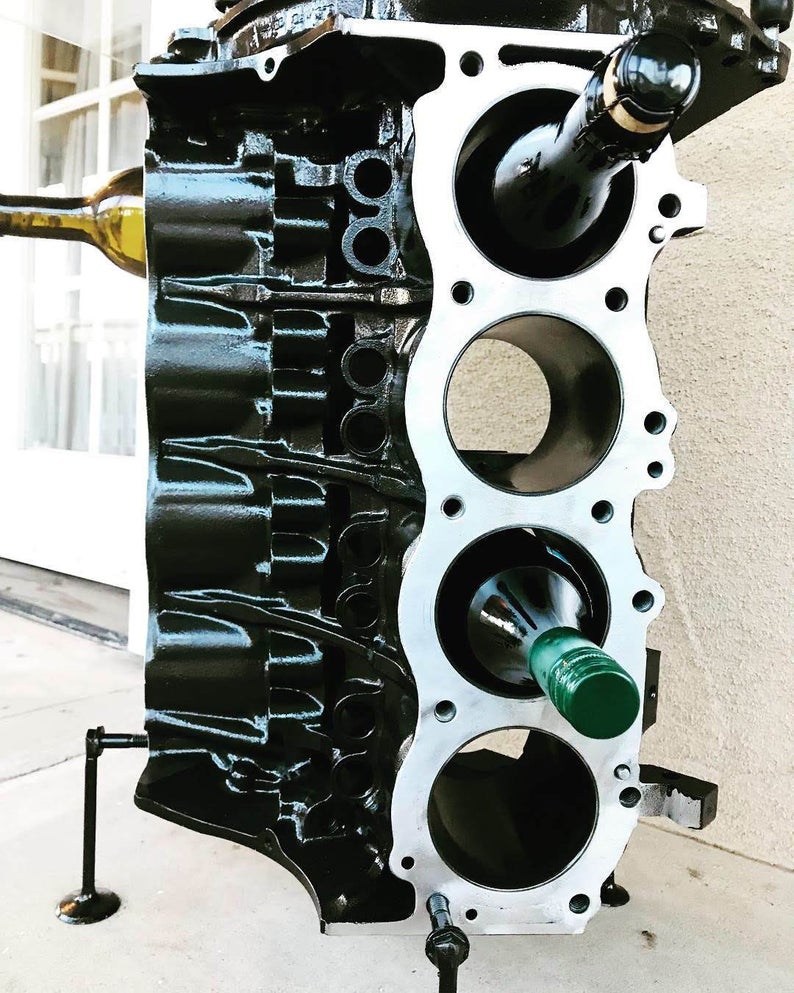 Cons
Shipping time
Being made to order there is a little bit of a wait time. The creation time is about 2-3 weeks. Although if you don't have a problem waiting you'll be satisfied with your purchase.
Bottle Capacity
At minimum the bottle rack holds 6 bottles. Some have a little more capacity but if you have a lot of bottles you might need to find something a little larger. Or you could even buy two.
Conclusion
In closing this engine block wine rack is perfect for any car guy or mechanic. If they like the smell of burning rubber or enjoy speeding down the track this wine rack will make them more than ecstatic. Let us know what you think of the wine rack in the comments below!