What are the best tires for a Ferrari 458?
Without a doubt, the tire is an integral component of your driving experience. For the thrilling adventure and speeds that sports cars like the Ferrari 458 offer, the tires are equally as vital as the braking system to guarantee road safety. The best way to narrow down your list of potential tire purchases is by looking into the tried and tested models.
Reviews from real and similar users can be instrumental in widening your scope by offering insights and answers to questions that you may have. The best tires for the Ferrari 458 are the Bridgestone Potenza S001s, Pirelli P Zeros, Michelin Pilot Sport 4Ss, Pirelli P Zero (PZ4)s, and the Kumho Tire Ecsta PS91s.
1. Bridgestone Potenza S001
To maximize high performance, the Potenza S001 features an asymmetrical tread pattern and high grip tread blocks on its outside shoulder. This tread design functions to allow for dry and wet traction and increased steering response even when going around corners. The S001's intermediate ribs have high-angle lateral grooves that redirect water from the threads, reducing the risk of hydroplaning.
These grooves additionally serve to suppress the noise caused by screeching as much as possible. This model comes in different sizes ranging from 18-20 inches. There is also a "run-flat" variant that does not deflate quickly, allowing you to maintain control of the car.
Every time you hit the road with this tire, expect a safe and thrilling drive from this performance-tuned beast.
2.      Pirelli P Zero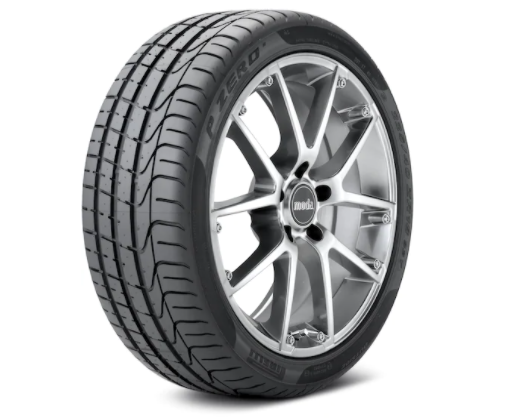 Years of design improvements on the tread patterns and overall tire technology have made the P Zero earn most of its users' trust, keeping them coming back for more. Its tread design is asymmetric to provide improved rigidity while still being good-looking. The treads have Nano Composites in them to give the tire great handling and steering response.
Its tread design also has "S" sipes to help the tire to withstand driving on wet surfaces while minimizing road noise. The tread also has 3 longitudinal grooves to provide safety and control when in hydroplaning situations. You need to note that this is a summer tire and therefore is not recommended for use in near-freezing temperatures.  
The P Zero comes in different inch sizes ranging from 17-22.  Yes, this Pirelli model can last you 40,000 miles but that will also be determined by your driving aggression. Despite the few reported concerns over its tread life, this still qualifies as a great buy.
3.      Michelin Pilot Sport 4S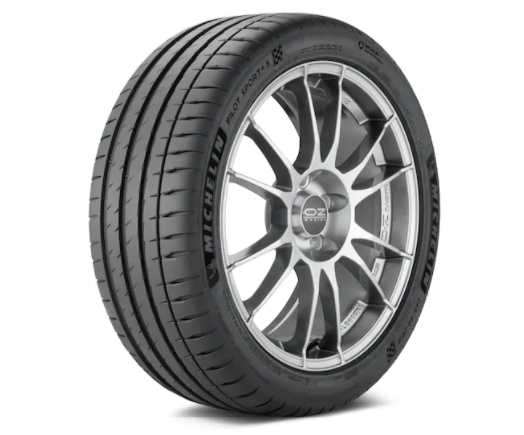 The Pilot Sport 4S is an ultra-high performance tire with a footprint design that offers an exceptional grip in wet or dry pavements. This asymmetric and ultra-reactive tread pattern is employed to make this tire's outer part more suited for the dry and inner parts for the wet roads. With their outstanding grip, these PS-4S make it simple for you to control the car when you hit the grip limit. 
The road noise from this model is subdued and also offers great comfort levels.Additionally, this popular tire comes in different sizes falling between 17 to 23 inches. During manufacturing, Michelin utilizes Dynamic Response Technology to make them more adaptable when cornering or braking heavily.
It is made of superb build quality and can easily cover over 40,000 miles before replacement. 
4. Pirelli P Zero (PZ4)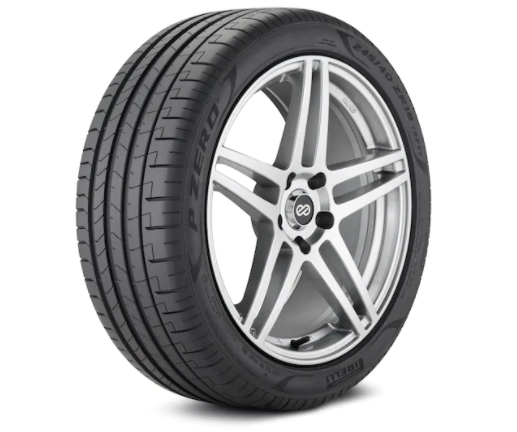 This Pirelli model has a siping tread pattern to provide for low rolling resistance and grip on the road. There are circumferential grooves that facilitate water evacuation and improve its hydroplaning resistance. To reduce cabin noise in your car, Pirelli has applied a layer of sound-absorbing foam, which they have titled the Pirelli Noise Cancelling System (PNS).
When fitted the PZ4 will certainly up your sports car's performance Its tread life is an improvement from previous Pirelli tires. The sides of this model are stiff to further improve its precision when steering. Driving in the rain with these tires does not get challenging thanks to its footprint design and strong balance
After years of use, most buyers claim that they can recommend this model to any sports car owner. The tire sizes for this model range from 18 to 23 inches.
5. Kumho Tire Ecsta PS91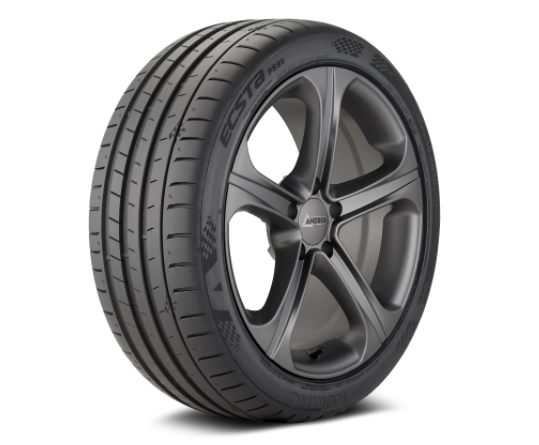 The Ecsta PS91 is another incredible tire that deserves a shout in this list. Its treads feature a 3D Dimple Design which works to dampen thermal buildup in the tread blocks, extending its life. This tough design also emphasizes the handling, responsiveness, and high-speed stability of the PS91. With high rolling resistance and stability even at high speeds, the PS91 is a great choice for an ecstatic driving adventure in the summer.
After numerous tests, you can feel that the tread compound in this tire is tailor-made to offer high performance. In this model, Kumho uses an improved carbon black and silica tread compound with Max Grip Performance Resin that when combined with asymmetric footprint pattern provide excellent cornering grip and stability. Whether you plan to drive at the track or street the PS91 delivers extreme dry and wet traction.
For this specific tire, Kumho offers a wide range of 18 to 22-inch sizes. On dry roads, the PS91 has an extremely short braking distance which is crucial in averting crashes. The front and rear tires have distinct footprint patterns to maximize their grip on surfaces.
 Conclusion
When tested for dry and wet braking, dry and wet handling, comfort, noise, and wear, these tires outperformed each other interchangeably, meaning that they are among the most ideal for your Ferrari 458. While all of the abovementioned tires can fit in the Ferrari 458, your use of the car; whether you drive on or off the track, is what should guide your choice. This is because race tracks demand more optimized designs for the best results.
Besides offering rigidity, most of the mentioned tires match up to the exotic nature of the Ferrari 458. Most drivers are known to have in mind the appearance of a tire. If you drive any of these summer tires on dry roads, then you are guaranteed or great mileage before you seek a replacement. Therefore, whatever you select from this list is guaranteed to offer your high performance for an extended period.