Searching for a wrench knife? Look no further!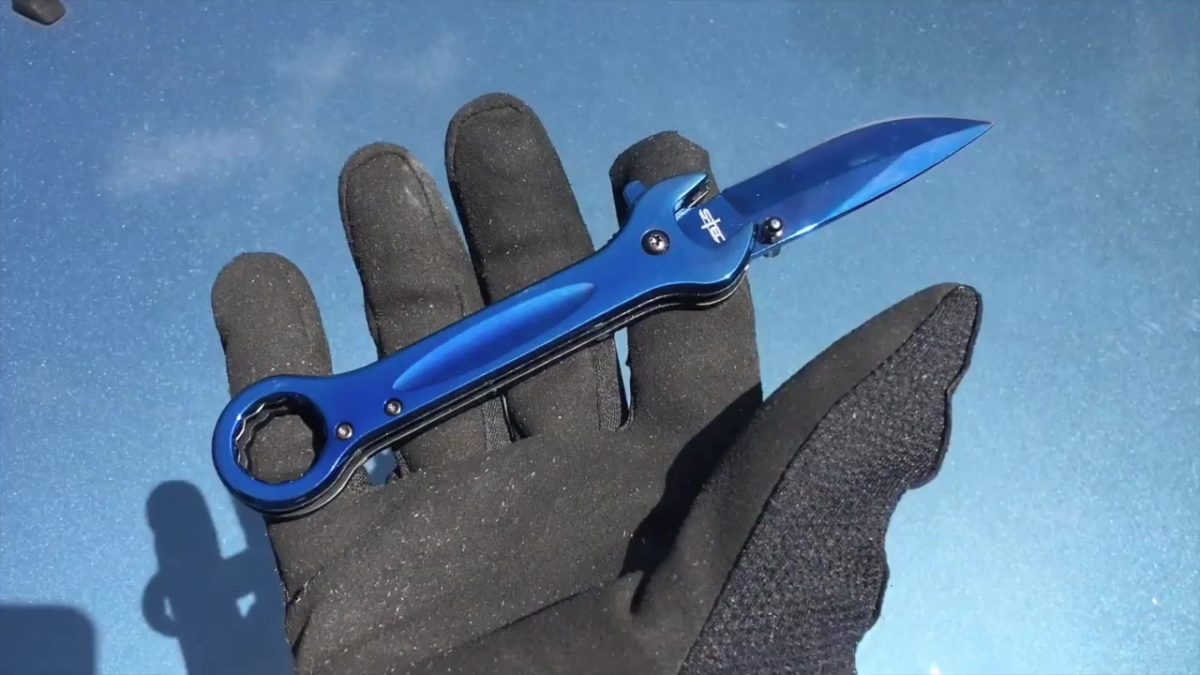 Mechanic, car guys and handymen all have one thing in common. We need the right tools to get the job done. How about a wrench knife? Too many times have you been looking for a knife to open a package. Other times you go to reach for a wrench just to find out it has disappeared to another dimension.
Introducing this knife that also doubles as an opened end wrench. This unique knife is unlike any other you've seen. It combines an opened end wrench with a sharp knife. The blade is very sharp. Cut through thick material with a single swipe.

Buy Now
The wrench knife is a wrench that has a super sharp knife attached. No more looking for that one tool you need to get the job done. This wrench is a ½ "12 point black combination wrench.
It is spring assisted for quick deployment. You can open the knife with one hand. You simply press the release trigger and the knife quickly expands. Therefore this knife can be helpful in a self defense scenario. In addition it can help you when you need to cut something quick.
The knife feels solid and will provide you all of the utility you need to get the job done.

Buy Now
This spring assisted opening knife needs only slight pressure to the thumb stud and the spring/torsion assisted mechanism does the rest. It has a 2.5" steel blade that matches the color of the wrench. With the handy belt clip you can always have it by your side. This knife is the perfect gift for mechanics, handyman, and dad.
Wrench Knife Video
[KGVID width="100%"]https://www.forgednfast.com/wp-content/uploads/2020/04/10000000_1268107523385503_5241295351142591014_n.mp4[/KGVID]
Buy Now
In conclusion, if you are in the market for a knew mechanic knife than you should try this one. It's inexpensive and provides superior quality. There are multiple colors and styles to choose from. Order your's today and get free shipping!