How to remove lug nut without key
No one likes losing their keys. You can't get in your car and drive where you want to go. Maybe you are trying to get inside your house and discover your keys are missing. If you've lost the key for your car's wheels you may be wondering how to remove lug nut without key.
When it comes to cars sometimes the wheels have locking lug nuts. That's all fine and dandy especially when you live or work in an area where people steal wheels. Although what do you do when you lose the lug nut key? You need it to remove your wheels. Instead of paying a shop tons of money to remove the lug nuts you can use some of the methods below to remove the key yourself.
Search for the key
It may seem counterintuitive to be reading a post about how to remove lug nut without key but hear us out. Locking lug nuts keys are rather small. There are definitely little areas where that key could be hiding. If you are sure that you've looked everywhere you can try the steps below. Although you may need to buy a replacement lug nut.
Socket Method

This method usually gives the best results. With a socket, hammer and a breaker bar you can remove a wheel lock key. Find a 12 point socket that is just slightly smaller than the wheel lock. You can hammer the socket on the lug nut.
After the socket is a good ways on you should be able to use a breaker bar to remove the nut. From personal experience this is one of the best ways to remove the wheel lock from your car. If you'd like to see a video below of how this is done you can check out the video below by Youtuber David A.
---
Lug Nut Extractor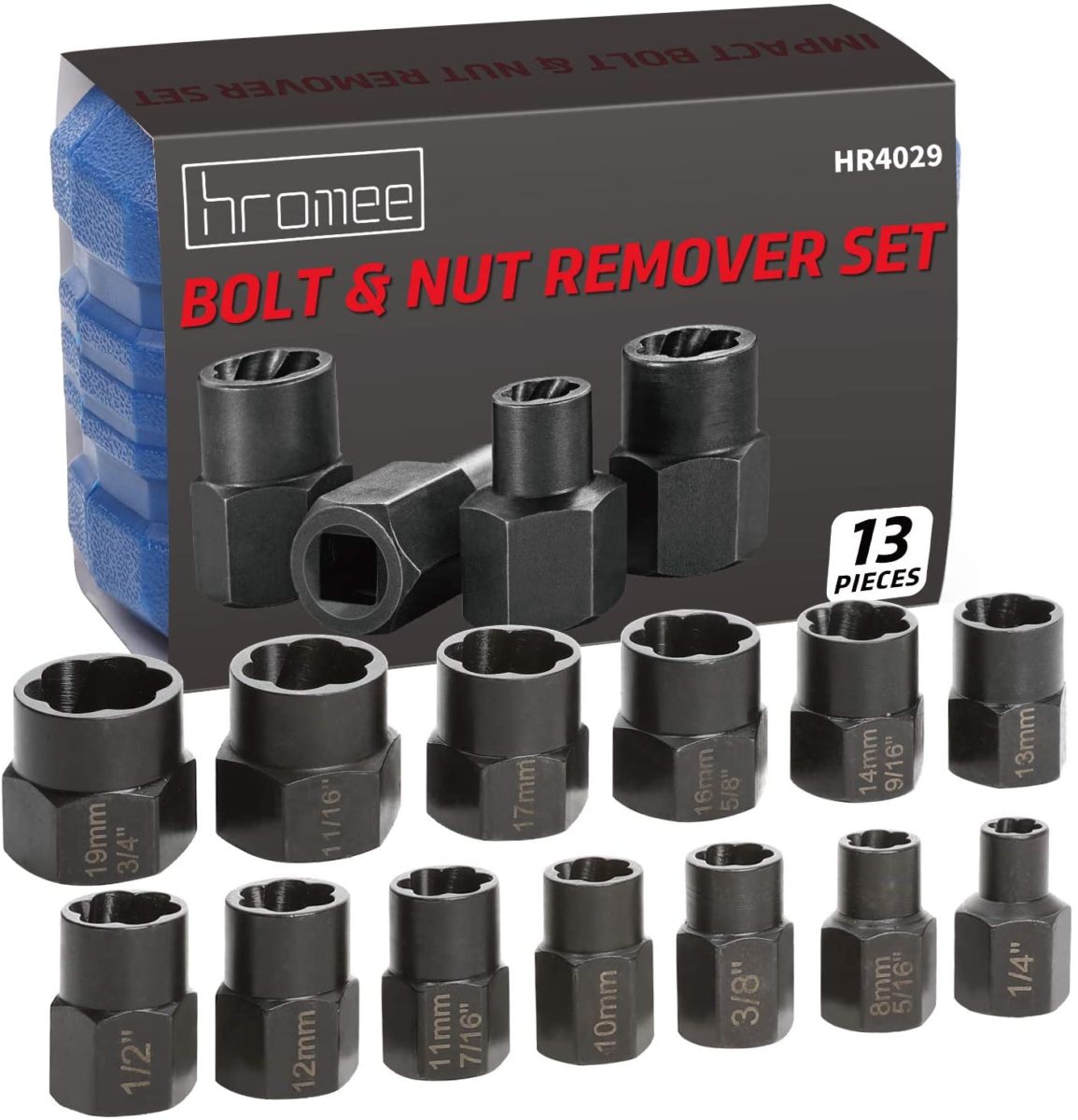 If you are not comfortable with the socket method you could try using a bolt extractor. Normally there are a few different size extractor sockets that come in a kit. The sockets come with teeth that bite into the lug nut. You attach the extractor socket to the lug nut by turning it right. After the extractor bites into the lug nut you should be able to loosen the lug nut.
Check out the video below to see how to use the socket method.