Awesome pool chair float in the shape of a pickup truck
Do like spending days in the pool. Maybe it's your day off and you just like lounging around. Now you can do it in style on this pool chair float in the shape of a pickup truck.
This pickup float is large enough for to people to get on. Plus it has a built in cooler so you can have your favorite drinks nearby. Don't want to have to go to shore to set down your drink? This pool chair float has built in cup holders.
The inflatable bed is 9 feet long and 5 feet wide. It looks like your standard pickup truck. It has a windshield, wipers, wheels and headlight decals all around. You wouldn't know it's a float other than the fact it's half submerged in water.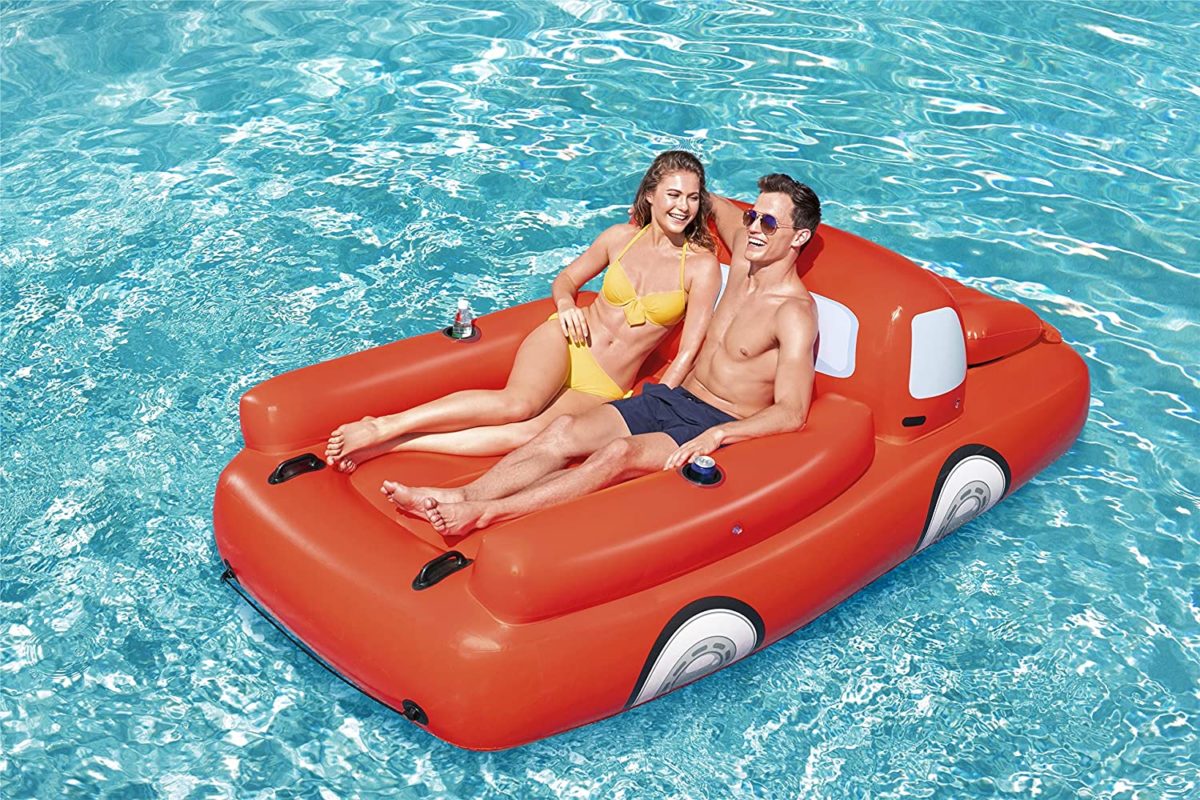 Simply pop the hood and access your cold drinks. This truck pool float is perfect for any pool day.
Features
Graphics
This pool float comes equipped with everything you'd normally see on a pickup. Headlights, wipers, a windshield and grill are just some of the designs that make this pool float special. If you love pickups then this float would be perfect for you.
Cooler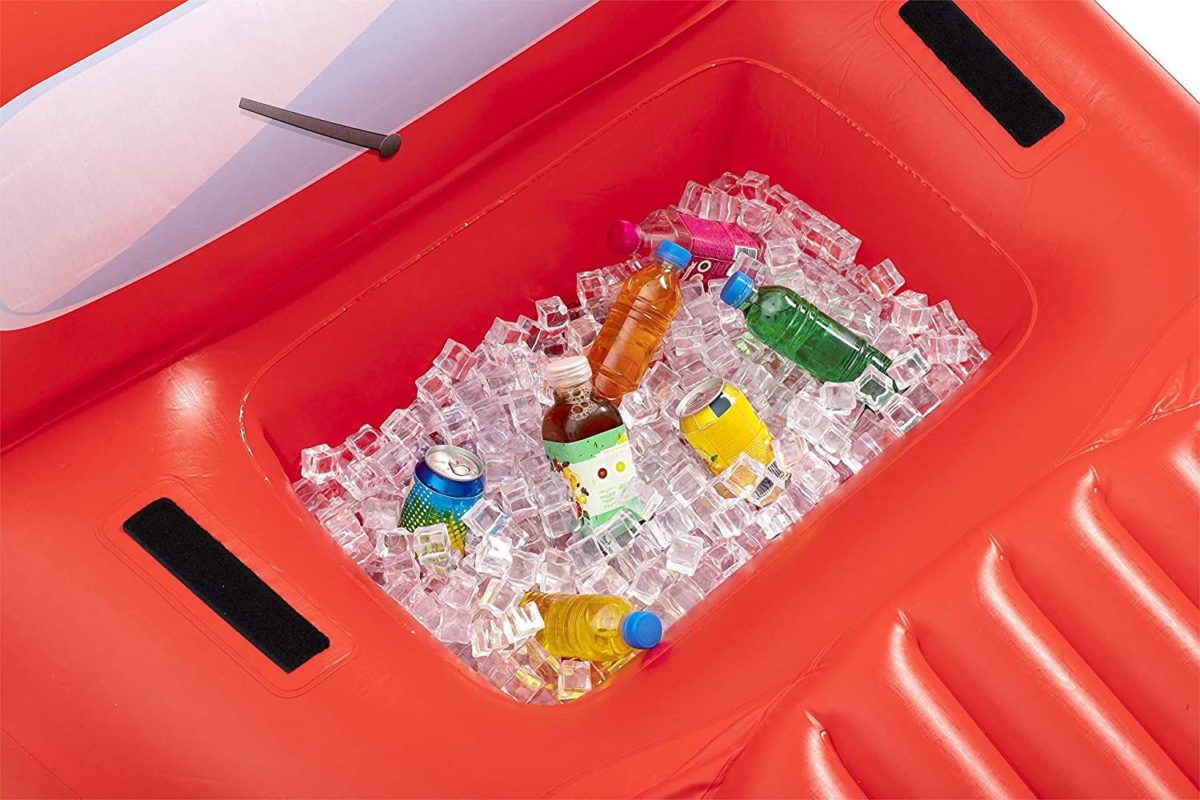 Open the hood and add ice. You can keep your drinks nice and cold for hours. If you start getting thirsty you can have some refreshments at the ready.
Cup holder
This pickup comes equipped with two cupholders. Set your drinks right next to you without the fear of them sinking to the bottom. Float away as you sip on your favorite beer.
Pros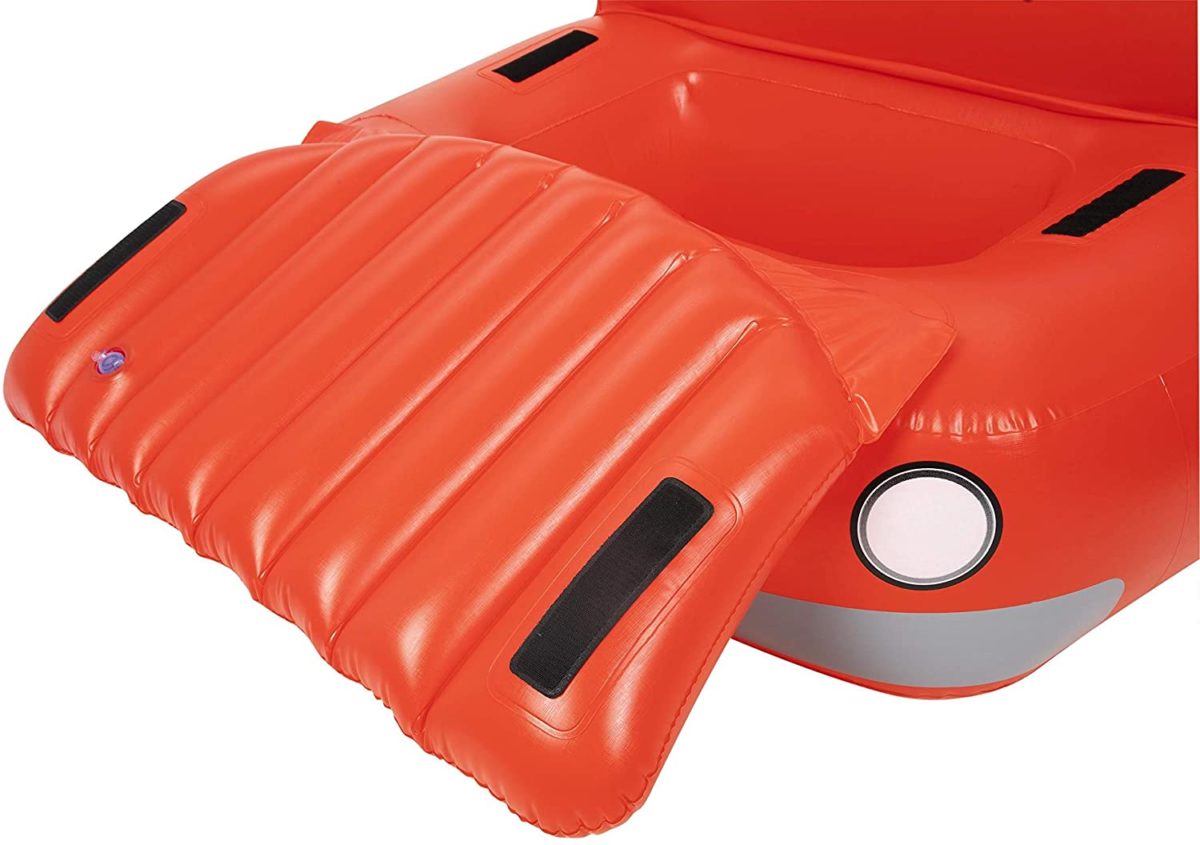 Size
This pool float is large enough to accommodate two people comfortably. Have plenty of space to stretch out and relax in the sun.
Cons
These pickup truck floats are gtting more difficult to find. They don't make many anymore so if you manage to get your hands on one keep it close.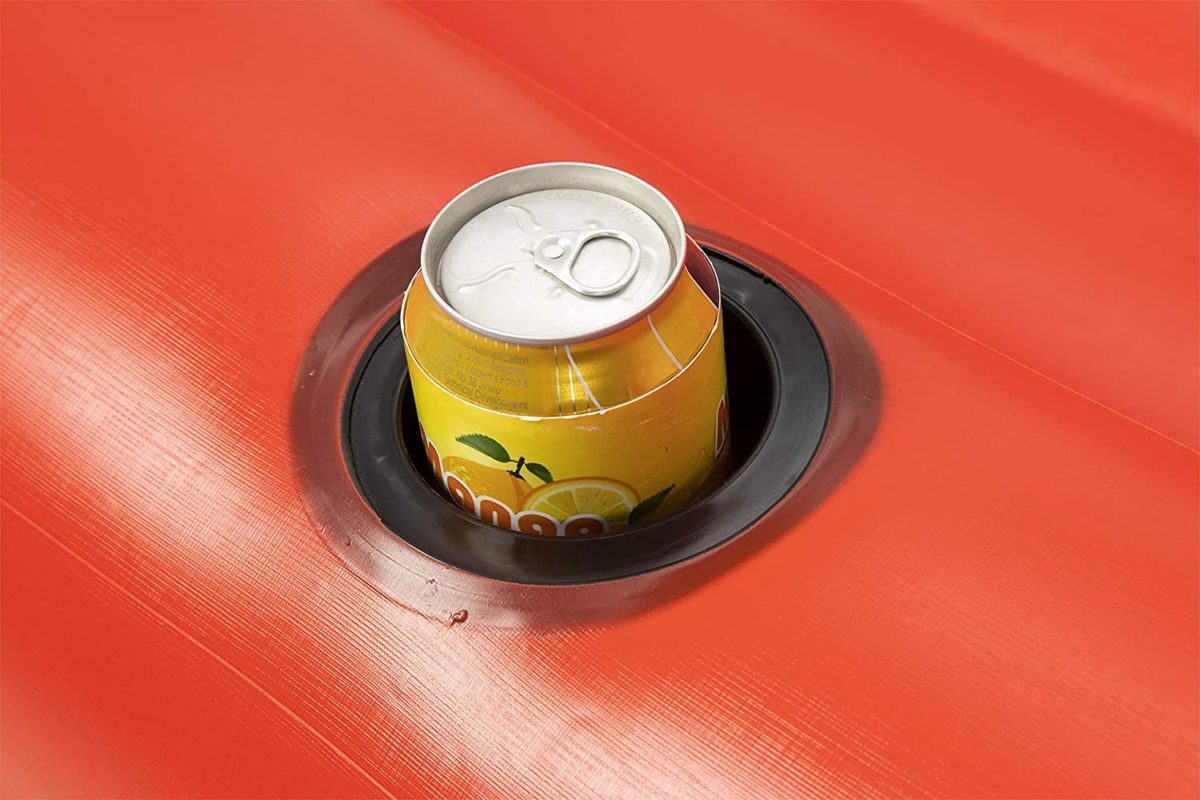 Final thoughts
In closing if you like relaxing in the pool then this Bestway float would be perfect for you. It has plenty of space and features. Spend all day chilling on this pool chair float. Would you like one of these? Let us know what you think in the comments below!