This Disney Cars bed is perfect for any future race car driver
If you are a car enthusiast you probably want your kids to love cars as much as you do. This Disney Cars bed is perfect of any future car guy or race car driver. Sleep in style with the Cars movie bed.
The is a Nascar style car with decals, tires and a big wing. It's perfect for any kid who loves cars. Whether it's racing, drifting or just checking out cool cars at a car meet this bed is a cool way to further their car interest.
Features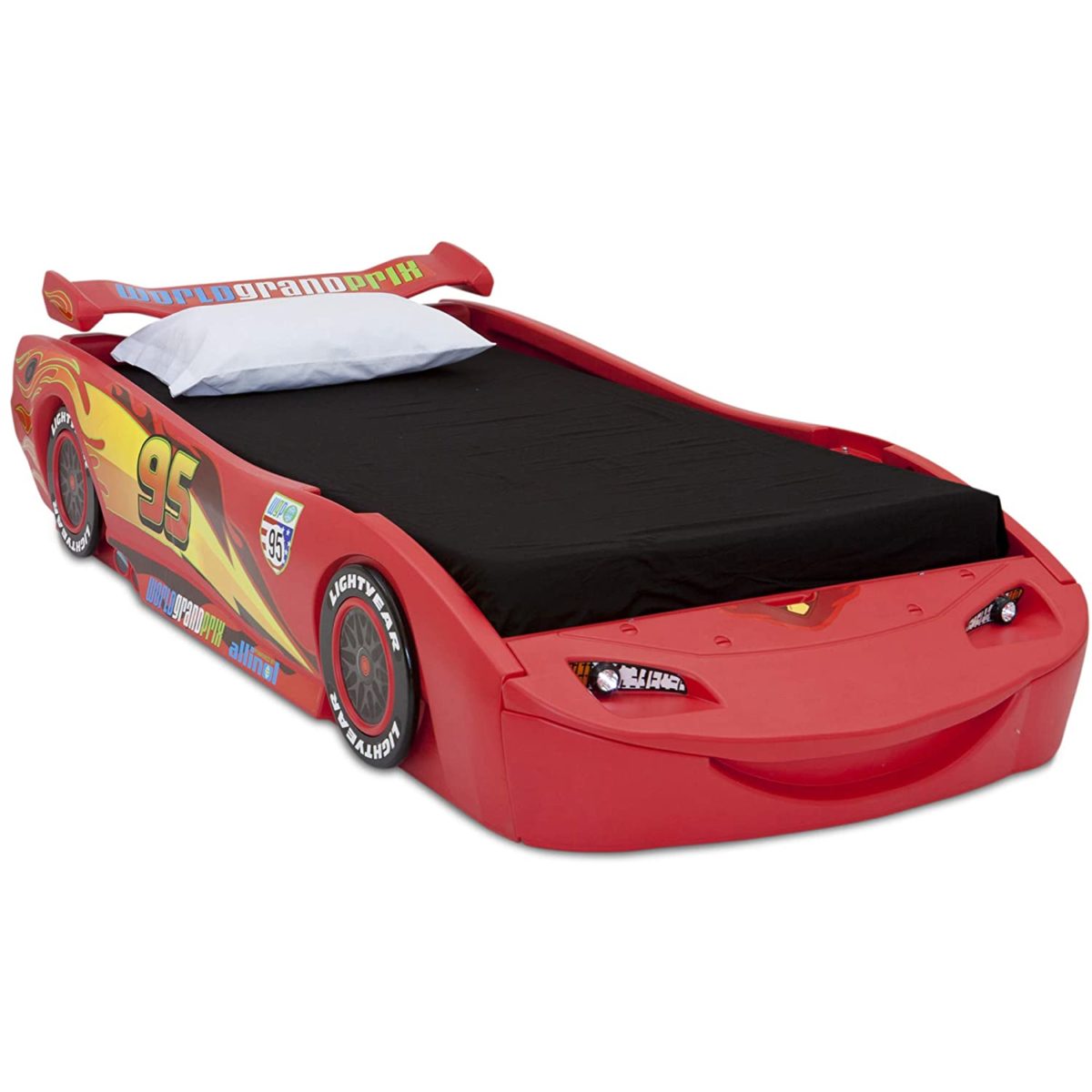 Decals
This Disney cars bed has decals all over the car. It has an authentic Lightning McQueen style which features the look from the movie. With flames and the 95 on the side your child will instantly recognize it from the movie.
Styling
This bed comes with race car styling. It has a huge wing on the back for a fast look. Plus it is low to the ground for ease of access and better aerodynamics.
Headlights
The headlights on this bed are fully functional. They light up and automatically turn off after 2 minutes. They are powered by supplied L1154 batteries. Kids will love the fact the the headlights light up. It makes the bed feel even more like a race car.
Pros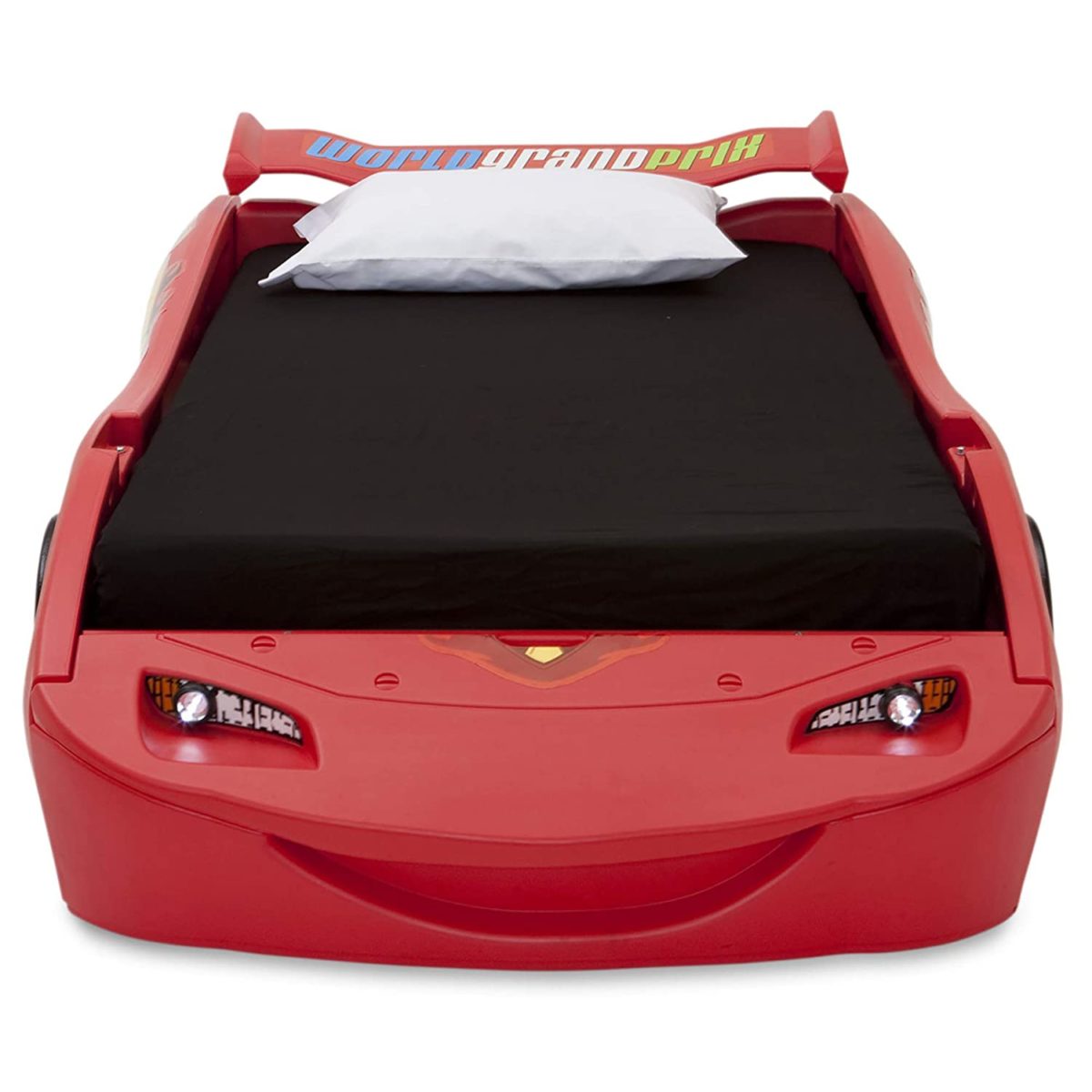 Mattress size
You can use a standard or a twin size box spring with this bed. You simply lay the box spring inside and it is supported by the strong construction of this bed. With the strong and durable molded plastic you can be sure that they will sleep comfortably.
Low to the ground
Some toddler beds are a little difficult to get in. Some are too high and require climbing. This bed is low to the ground which makes it easy to get into. Plus if they do accidentally fall out they won't be able to fall far and hurt themselves.
Non toxic
All of the materials used to make this bed are non toxic. You can have peace of mind knowing that nothing on the bed is going to harm them. No harsh chemicals or materials are used on this bed.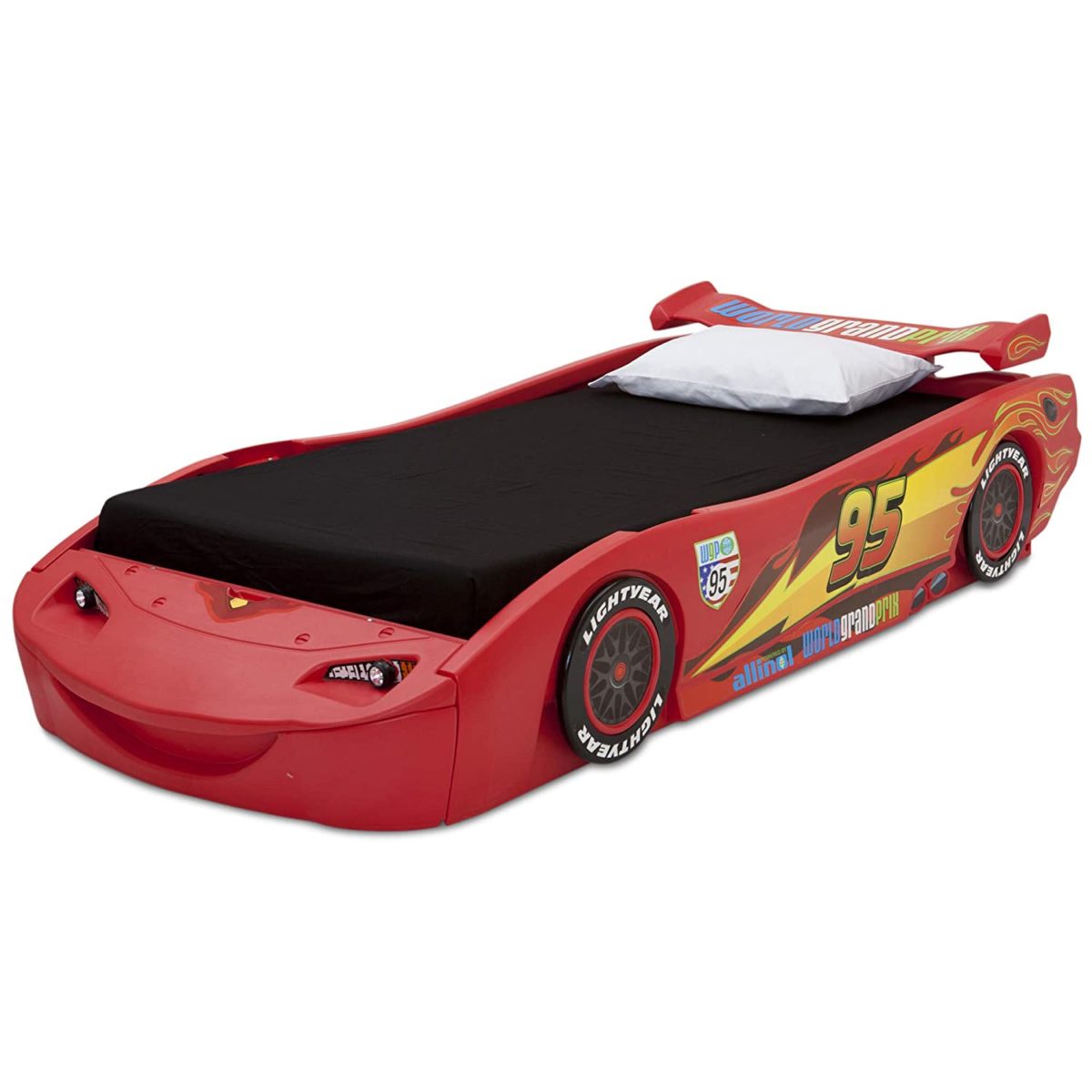 Cons
Placing the decals.
The decals don't come already on the bed. Allow plenty of time to place the multiple decals. This can be rather time consuming.
Final thoughts on the Disney Cars bed
If you are looking for the best Disney Cars bed then this one is a great choice. It's perfect for any future race car driver or car enthusiast. Kids who watched and loved the Cars movie will love having this race car bed. With the multiple decals and working headlights this is sure to be a hit!