The Rennstand Safety Jack review
When you want to make lifting your car easier
The biggest problem in elevating a car is having the jack in the way of your jack stands. This can create quite a problem when you need to get underneath and work on key parts of your car.
The revolutionary design of the Rennstand safety jack solves this problem. One of its key elements is that the jack stand is placed on top of your jack. Then when the car is high enough, you add the legs to the stand and lower the jack.
Use the code for 10% off of a set
What this design does is help you move the jack out of your way and make sure your jack stands are on the manufacturer's recommended jack spots. That position protects your car from further damage.
This is just one of the good ideas this company has come up with when it designed its new jack stand.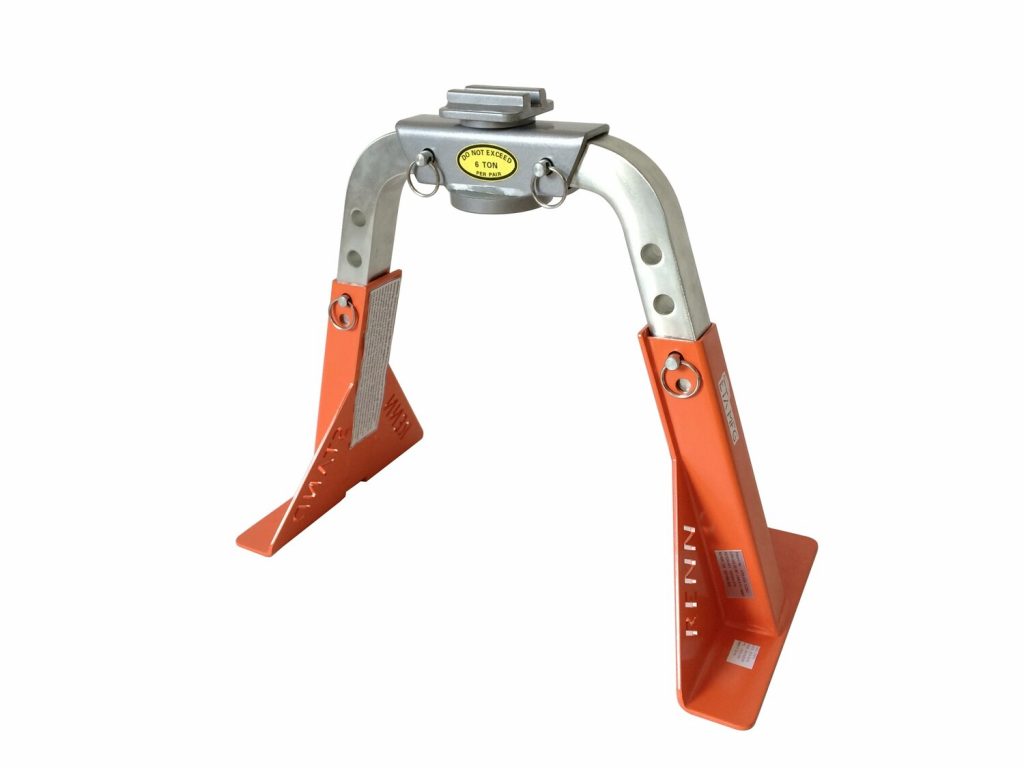 Strength and height
These two aspects are always a concern when needing to crawl under a car and do some mechanical work. You need a strong jack to hold the weight of the car without fear of them collapsing.
The good news is that the Rennstand safety jack holds a lot of weight. There is the lower strength model that holds up to 3 tons per pair. That is more than enough strength for today's economical or electric cars.
Other model options can hold up to 6 tons each and have a sheer strength of 9000 pounds. There are no weak links with these jack stands. As for lift height, the maximum elevation you should be able to achieve is 16 inches approx.
That is more than enough room to get under your car and work freely without your arms hitting another part. There is a range of settings you can use as you work. The lowest one is 17L by 9W by 12H inches and the highest setting is 19 1/2L by 9W by 16H inches.
In centimeters that reads- 43 x 22.9 x 30.5 to 50 x 22.9 x 40.6.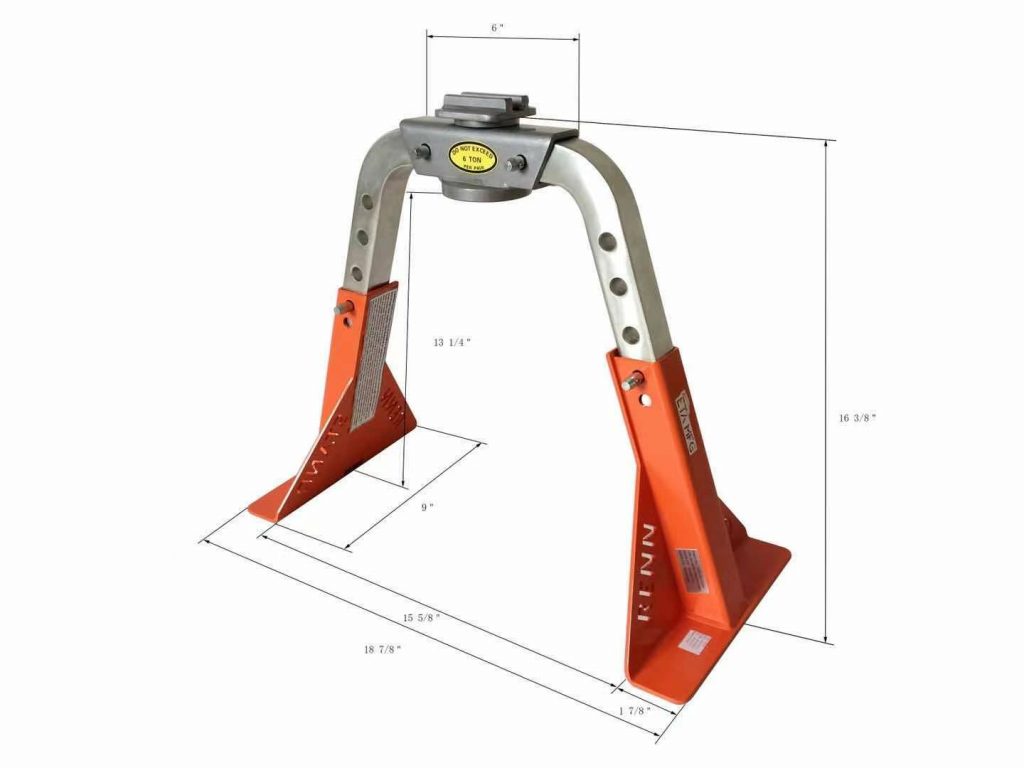 Construction material
These Rennstand jack stands are solid and made from the best carbon steel you can find. Plus, they are powdered coated to protect them from the elements. Their orange and silver color will make them easy to find in a crowded garage.
Then because they are made from steel, they are not going to be light. One jack stand will weigh roughly 22 pounds or 10 kg. Just take the right safety precautions when trying to lift them and move them into the right spot.
Overall Design
The U-shaped design allows you to get a good floor jack underneath the pinch adaptor and hoist your car. With 5 settings you can raise the car to the height you need it at. There are also two holes on the legs for adapting to smaller spaces if the need arises.
Use the code for 10% off of a set
Once the stands are in position, just slip the legs on and insert the pins to hole the stands at that height. When you want to lower your car, insert the jack again, lift up a little bit, remove the pins and legs and lower your car to the floor.
That is how simple these jack stands work. On top of that ease of use, you have 2 flat feet per jack. What these flat feet do is distribute the weight on the jack stands so that no damage is done to your floor.
This spares you future floor repair that some traditional four-footed jack stands can cause. That is a good idea and helps these jack stands stand out from the crowd.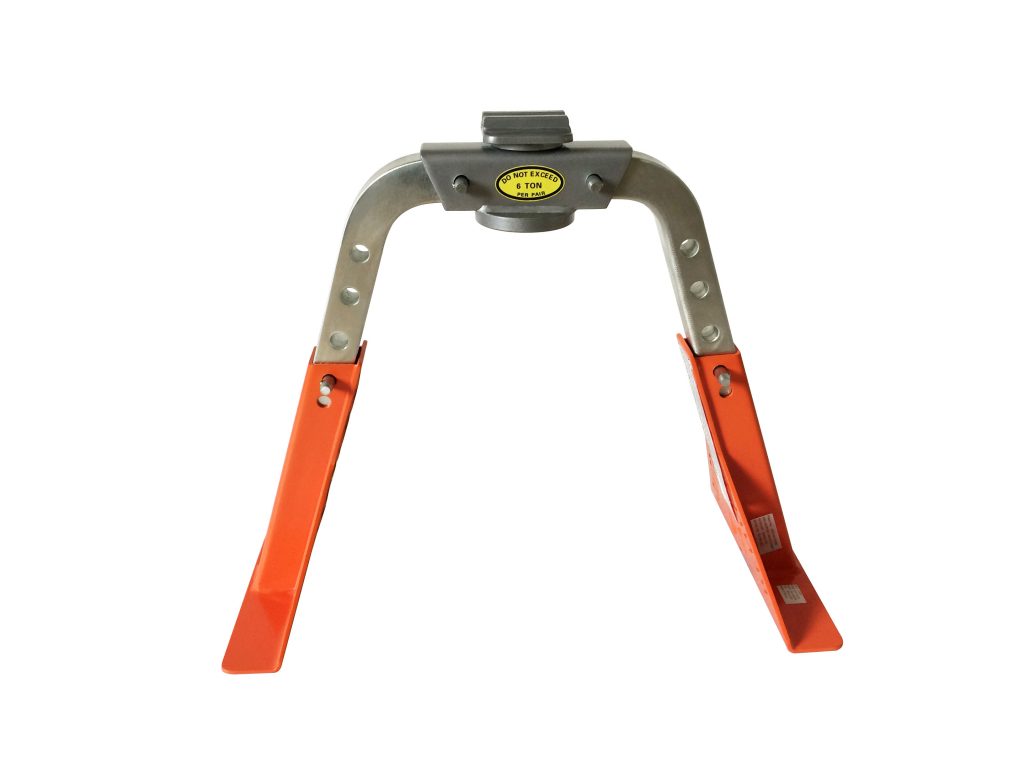 Features
You may not think that jack stands can come with features, but the innovative creators behind this product have thought of everything. They have designed several different adapters that allow this jack stand to work with just about every model of car, including the Tesla. Porsche and BMW.
These adapters can be purchased separately so make sure to measure your car's jack points to see which one will work the best for you. Check the company's website to see if they have made an adapter that will work for your car.
One special note, you will need to have a floor jack saddle recess that measures more than 3 in diameter.
Price
Right now the manufacturer's suggested retail price is roughly $179 but you can find them on sale. The company's website offers a discount at present but prices do change without notice.
That price is for each Rennstand jack stand you buy. Or check out the company's website to see if their sale is still going on.
Use the code for $20 off of a set
What makes these jack stands so special
There are two elements that help this product stand out from all the rest. The first is that they are Fully Licensed by the American Inventor and should meet all American standards and regulations for safety and quality.
The second is their design. being able to jack up your car and then install the legs at the jack point makes repair life a lot easier.
Two negatives to these stands
The first is they are fairly expensive. At almost $200 per jack stand, you are shelling out a lot of money to hold your car up. But what you get in return ensures that you get your money's worth.
The second negative is that they may not work that well for very low cars. The jack stands may be too high to place underneath the frame.
Some final words
When you want to make your car repair or building time better, these are the jack stands to buy. They are creative, innovative, and very strong. Plus, they are simple to use.
Jacking your car up and placing the stands right at the jack points makes car repair, etc., easy on the mind. You won't have to worry about damaging other parts of your car with these stands around.
Check your budget as these are a mechanic's must-have product.