What is the best car lift for home garage?
If you work on your own car having a lift nearby makes work a breeze. You simply drive the car up and lift it. Usually you'd have to get on the ground and manually jack the car. You would then place jack stands under the vehicle to be safe. In this article we will try to answer the question, "What is the best car lift for home garage"
Fast forward to present day you no longer have to be a professional shop to have an automotive lift. Due to advancements lifts have become less pricey. This allows any consumer to purchase and install one without losing an arm and a leg. Below we have compiled some of the most popular car lifts that you could purchase for your garage.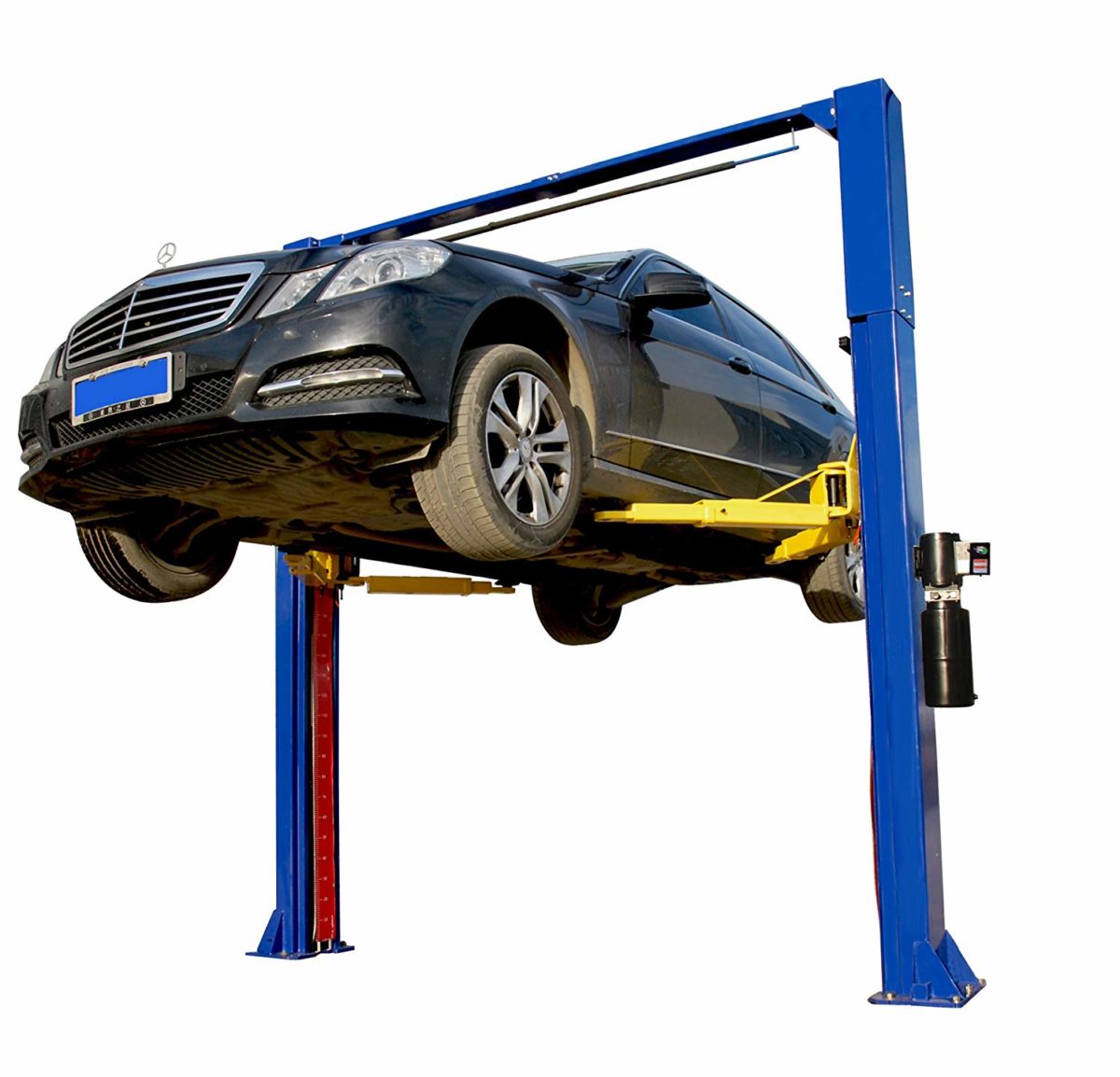 The APlusLift 10,000LB Two Post Lift is a great choice for a home car lift. This combo comes with everything you need to get up and running. Get Symmetrical and Asymmetrical Arm Assemblies with Screw-in Pads! Plus with the strong double "S" column design you know you are getting a rigid product that is easily stronger than normal Q235 steel . The APlusLift HW-10KOH is one of the most affordable overhead car lifts. Being under $2000 it's definitely a great choice! You can see more specifications or purchase one below.
---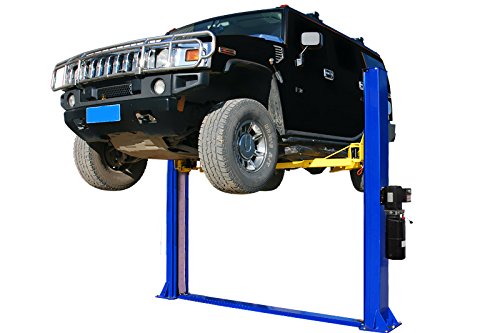 You can't go wrong by purchasing the APlusLift HW-10KBP 10,000LB Two Post Floor Plate lift. Just like it's brother, which is listed above, it provides superior quality. You will not be unhappy after installing one of these in your shop. The build quality is second to none. Just take a look at those welds. If you are looking for a more compact style then the APlusLift HW-10KBP 10,000LB Two Post Floor Plate lift is the one for you!
---
Check out the TMG 10,000-LB 2 Post Car Lift. It offers industrial strength and reliability. With the amount of time and research they put in this lift they know that their product will perform at its best day after day. It has a max. lifting height of 72'' a work width of 100' at at its lowest height it is 4-1/2″. If you are looking to pick up commercial vehicles or trucks you can rest assured that this lift can handle the job.
---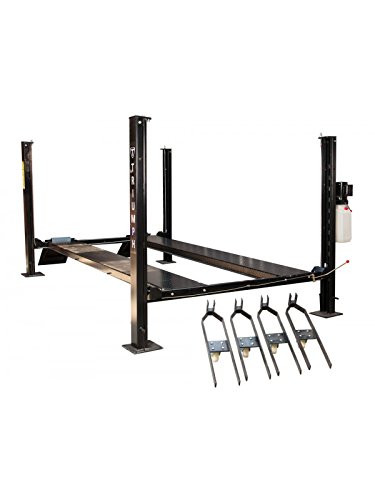 If you are looking for a drive on ramp then the TRIUMPH NSS-8 8000Lbs 4 Post Storage Service Lift might be what you're looking for. You can simply drive onto the ramps and jack it up. This lift is usually better for repairs that don't need you to take the wheels off. If you are looking to store one of your vehicles off the ground this is a great choice. Get more room in your garage and the ability to repair vehicles in a flash!
---
If you are looking a simple compact lift you should check out the BendPak QuickJack BL-5000SLX Portable Lift. It supports less weight but it also has a small footprint. No need for large posts that take up sections of your garage. You can simply drive over top of it and jack up your vehicle. With this jack it's a little more difficult to perform some under-car repairs like muffler work. Although if you are messing with the engine or suspension parts this speeds up your work exponentially! Plus being under $1500 you aren't haven't to invest tons of money into it.
---
Closing
Hopefully we've given you some idea on what is the best car lift for home garage. Let us know what your thoughts are in the comments below. Do you already have a lift installed in your garage?