These 10 car-inspired masks will add 5 hp to your face
Wearing masks in public has become a societal norm. No matter where you go someone is wearing a mask. Some have custom-made masks and others wear medical masks. No matter what you prefer there are cool masks out there to match your style. Below we have shared 10 of the best automotive-inspired masks we could find.
K & N is a brand mostly known for making filters. More specifically they create air filters that can add some ponies to your race car. They also make cold air intakes and other automotive modifications.
K & N has recently started making their own brand of face mask. While it won't actually add 5 horsepower to your car you can sport this light but protective face mask.
It has the K & N logo which is instantly recognizable by car guys. It comes as a two pack and is washable. If you are looking for a long-lasting face mask then check out the one by K & N.
I'm a mekanik mechanic I fix cars
[wcepe_products orderby="date" ids="11362″ order='desc' number='1′ columns='1′ hide='onsale,price' number=3 button='Get Now']
Next is the I'm a mekanik mechanic I fix cars mask. This is a great mask for someone who works on cars. If you are looking for a funny mechanic mask then check this one out!! This neck gaiter is a versatile accessory that can be used as a face shield, headband, bandana, wristband, and neck warmer.
Kooks Black Face Mask
Next is the Kooks Black Face Mask. Any car enthusiast will recognize this logo. Kooks Headers and Exhaust is a well known brand which has been making performance parts for over 50 years.
If you work on cars or build your own you can sport this cool automotive inspired face mask. Show it off at your local car show or car meet.
Ugga Dugga Face Mask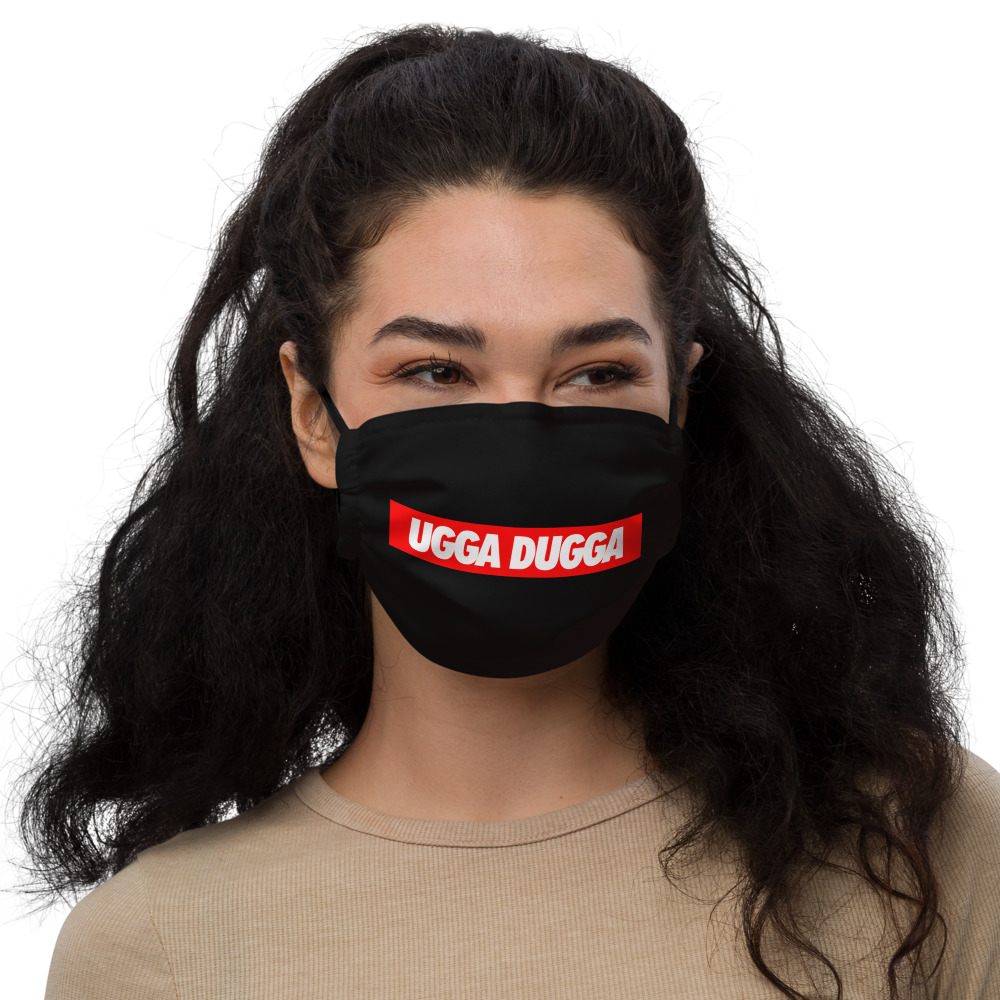 Ugga Dugga is a mechanic slang term. It usually refers to the tightening or overtightening of a bolt. If you are a mechanic than you'll get a kick out of this mask. It is a simple design but is higly breathable.
This mask is washable and reusable. It has elastic bands with PVC earloop size regulators. In addition it's made of a microfiber material. Order your Ugga Dugga mask today!
Kooks Gray Face Mask with K-Flame Logo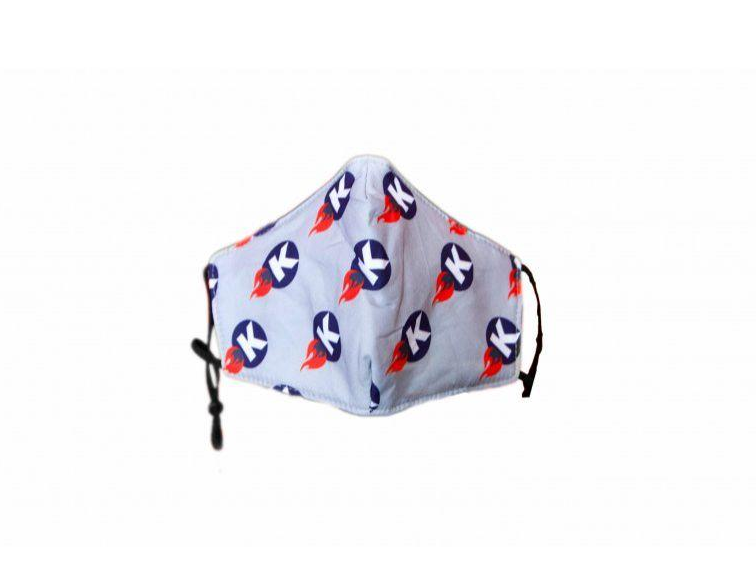 Another option is this white Hooks face mask. Just like the black one above this one is high quality. It has a flame Hooks and Headers logo with elastic bands.
This mask is perfect for any gearhead. If you enjoy a day out at the track you can show off that you're a true racer with this mask
Warning may spontaneously talk about cars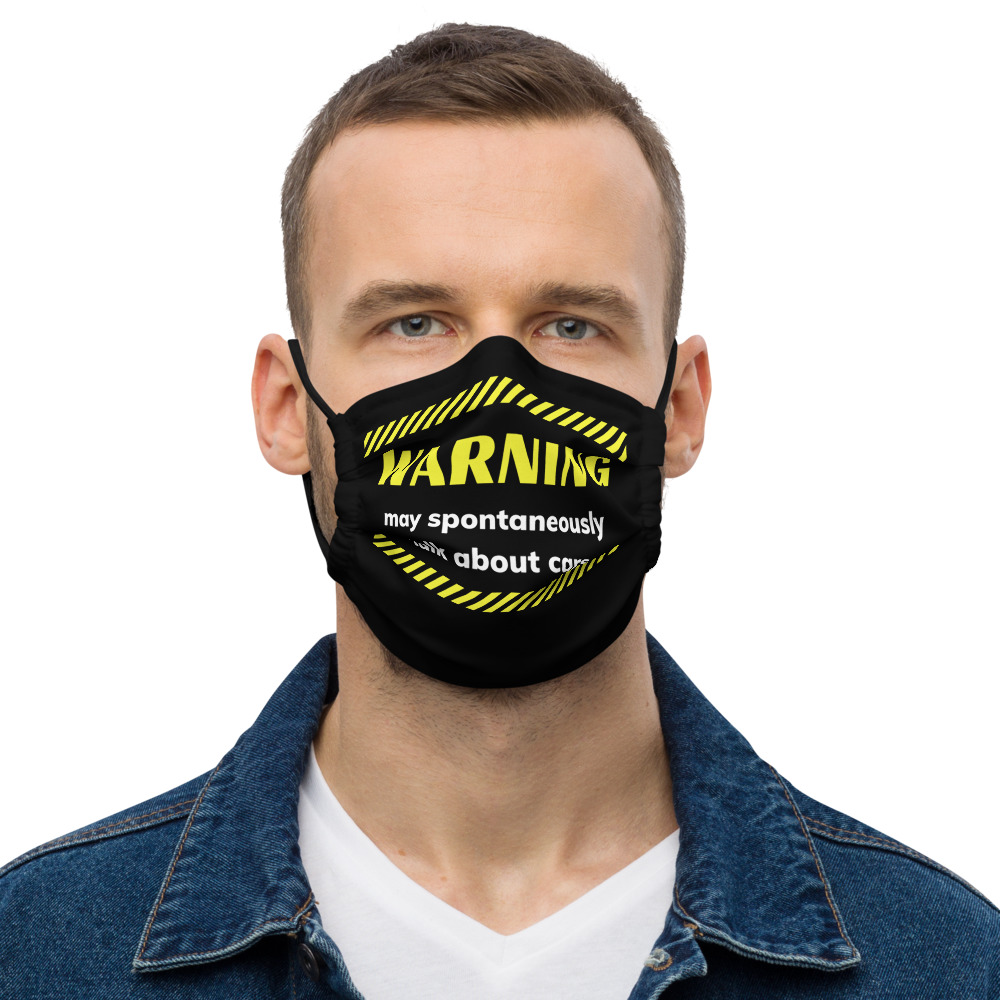 One thing that is known about car guys is that we love to talk about our cars. You may not remember what someone's name is but you can remember what the guy drove and his mods.
This mask shows that you are a car enthusiast. Plus if someone gets you talking about cars you may not stop. True car enthusiast love taking about what modifications they've done to their car.
Plus they'll let you know who they've gapped in Mexico. If you are a car guy then you'll love this mask.
Social Distancing – Gapping a fool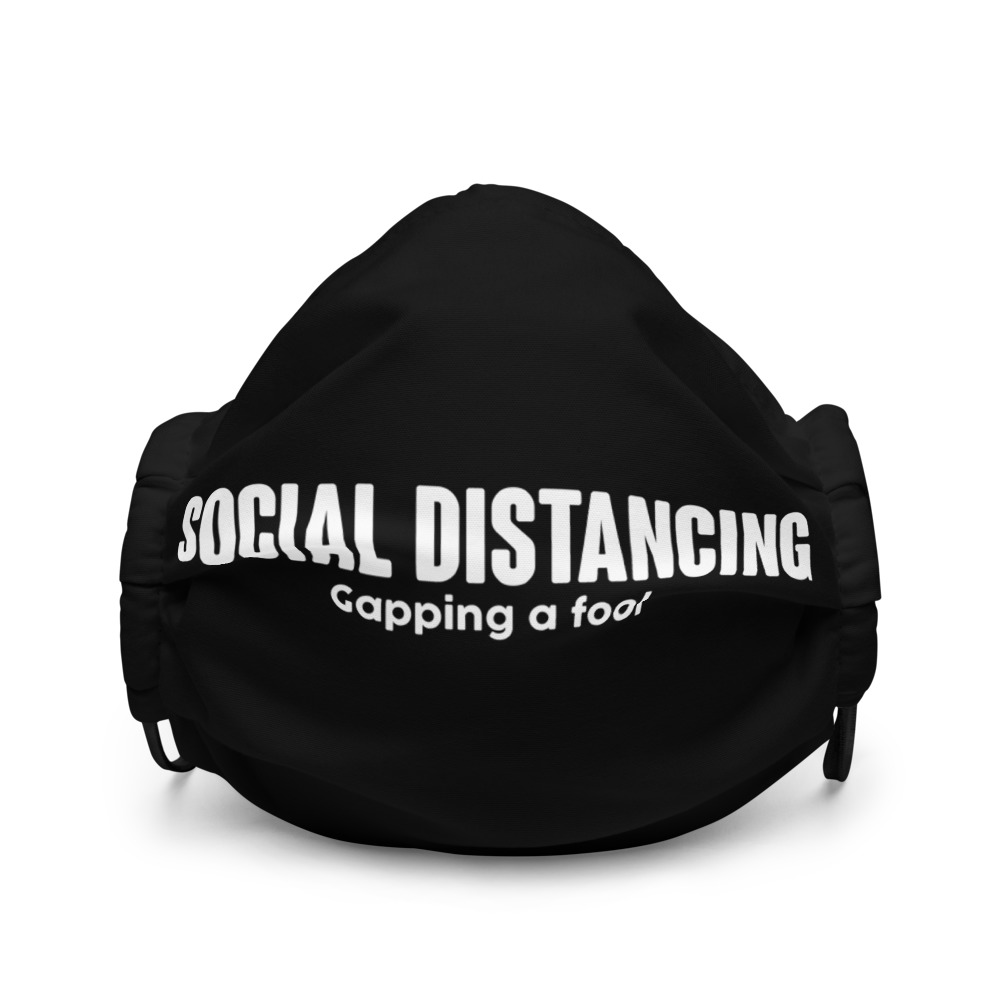 What does Social Distancing mean to you? Well for us it means gapping a fool. What does gapping mean? It means beating someone in a race. With this mask you can show others that you are a petrolhead.
It's sure to be a hit at a car meet. Plus maybe it'll give you some luck and help you take some folks to gapplebees. Order this mask and gap some fools.
Still Plays With Blocks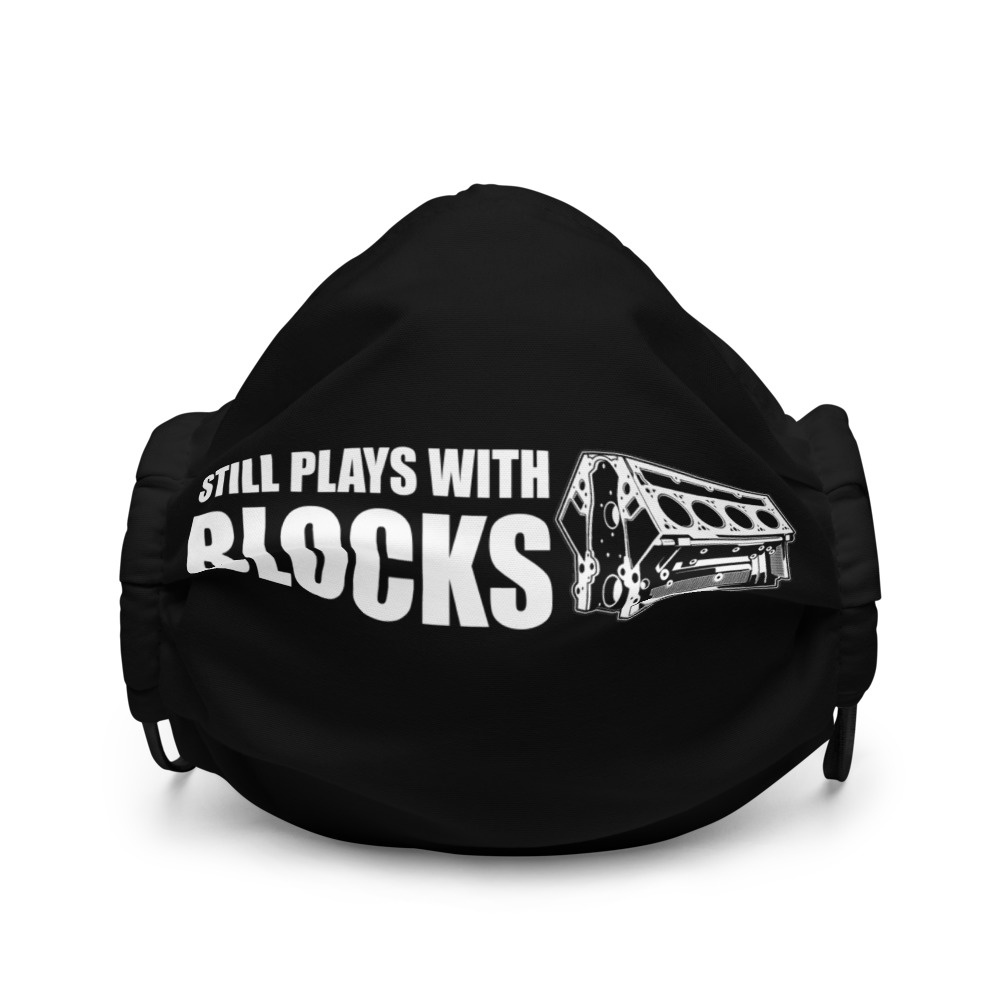 Do you still play with blocks? We mean Engine blocks. Are you a hardcore car fan? If you like building race cars and winning races then this mask is for you.
This is for those who do their own oil change and install turbskis. If you like wrenching and going fast then this mask will work for you. It sports and engine block and lets others know that you are a true car guy.
Check Engine light Mask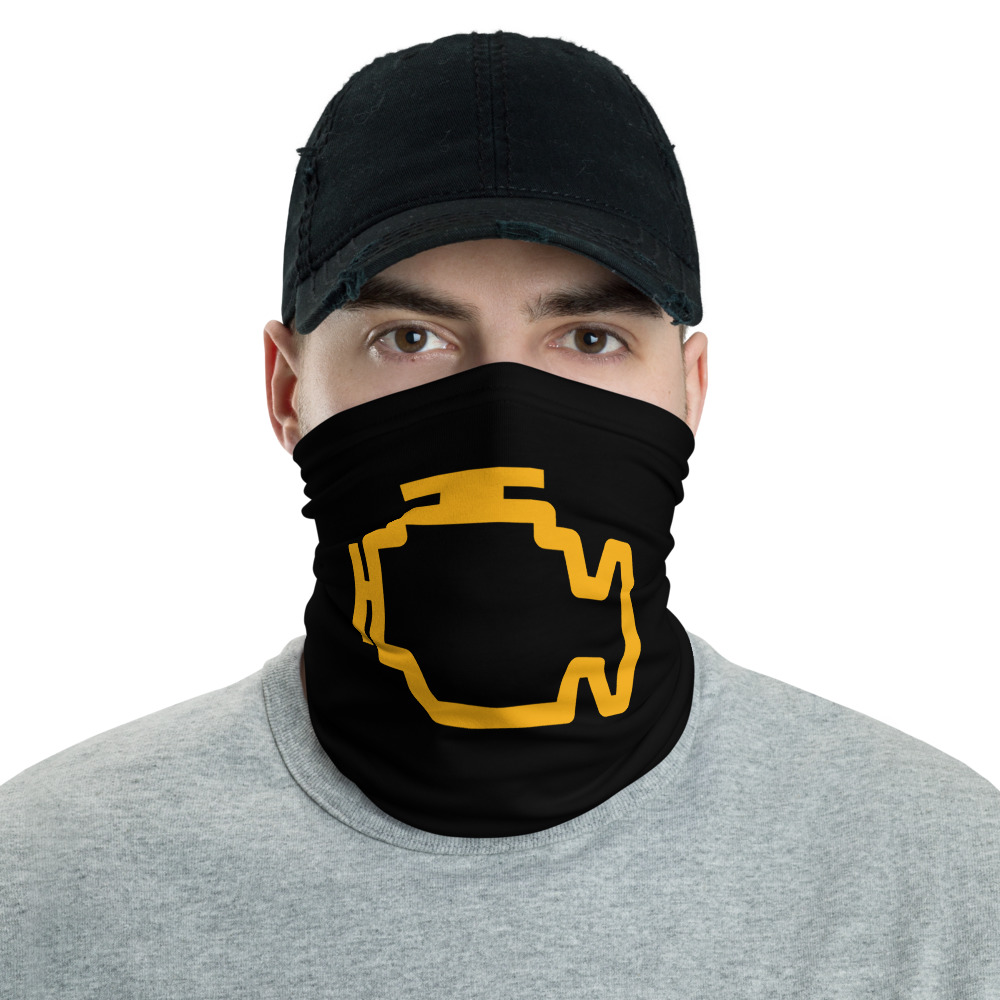 No one likes check engine lights. Lucky for mechanics we can usually figure out what the cause is. While we never like seeing the light we can do what must be done to turn it off.
Whether it's something as simple as a gas cap, or something like a full tune-up we put it in the time and get the job done. Check out this mask if you've ever had a check engine light.
Carbon Fiber Neck Gaitor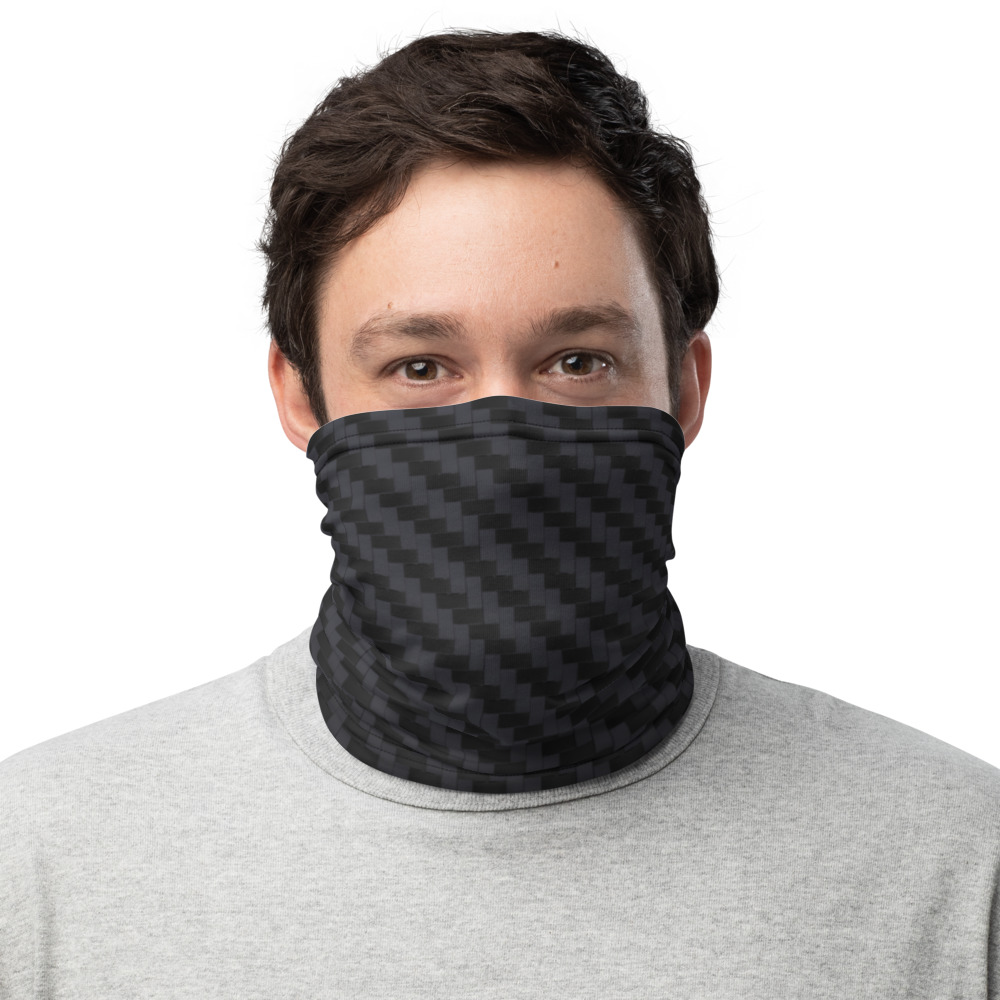 Are you a fan of supercars? If so then you'll probably love this Carbon Fiber face mask. It shows off the cool carbon fiber pattern while completely covering your face. This neck gaiter is a versatile accessory that can be used as a face covering, headband, bandana, wristband, and neck warmer.
If you love the design of carbon fiber then this neck gaiter will work perfectly for you. It's washable and durable.