The Jerry Can Bar's Fire Extinguisher Mini Bar
Are you looking for a fire extinguisher for the garage? Maybe you need somewhere to store your beer. The Jerry Can Bar's Fire Extinguisher Mini Bar may be perfect for you. While it may not extinguish a fire it can extinguish your desire for a shot.
| Image | Name | Features | Price |
| --- | --- | --- | --- |
| | JERRY CAN BAR'S FIRE EXTINGUISHER MINI BAR | Glasses 7,5 oz (220 ml), 2 pcs. Metal LED flashlight. Corkscrew. | |
Features
Store your drink
This Jerry Can Bars Mini Bar is an awesome place to store your drink. There is a large area to fit most bottles. You can fit a 1L bottle of Jack Daniels in this mini bar.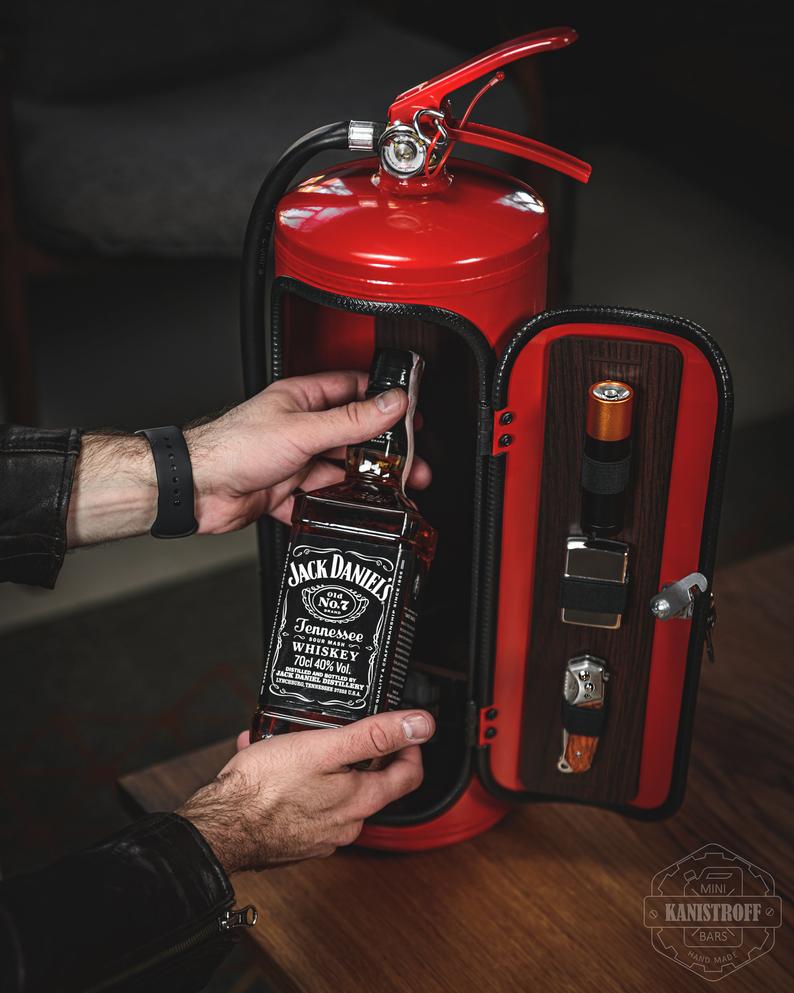 Accessories
This mini bar comes with multiple accessories. Included are two 7.5oz glasses, a metal flashlight and a corkscrew. There is also some straps to hold things like a pocket knife or whatever tool you might need.
Cool Design
This mini bar is designed to look just like a fire extinguisher. It's a perfect place to hide a drink. Or show it off and get a conversation going
Pros
Perfect gift
This gift is perfect for mechanics, firemen and dads. It is a unique mini bar which can house their favorite drinks. You can even gift yourself and have one of the most unique mini bars out there.
Store your drinks
This Extinguisher Mini Bar is a cool place to store your drinks. It comes with all of the accessories you need to get the party started. It fits right in with the look of a shop or a garage.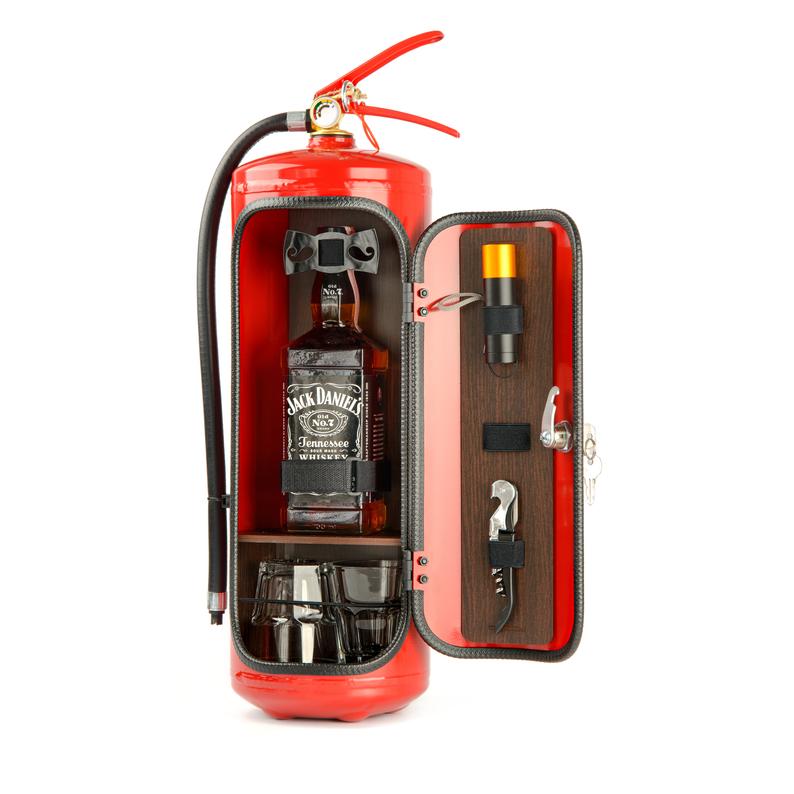 Cons
Due to custom restrictions there is no knife included with the extinguisher.
Closing
In conclusion if you want a fire extinguisher that extinguishes your thirst than this is right for you. You can leave it in your shop and have a Jägermeister at the ready. It comes with all of the fixins you need to sit back and relax.
Let us know what you think in the comments below!