Myliftstand – The next-gen jack stand – $40 OFF
When it comes to working on your cars and automobiles, you need to ensure you always have the best tools and equipment at your disposal. Whether you are a professional garage or just like working on your own vehicles – proper tools and equipment are a must-have.
If you are a professional automotive repair service shop, you may have spent a fortune in getting lifts and jack stands so that your mechanics can have a good look at the car engine and everything underneath the car. Similarly, if you have good knowledge about how engines work, you may have always had a hard time getting beneath the car and trying to work. There is already not enough room between the ground and the car and with you in between things are going to be tight. As such, there is always a need for something that can elevate the car to a level from which it is easy for you to access the car parts when you get underneath it.
Use the code for $40 off of a set
Thankfully, we have got myliftstands that can help you with that. Myliftstands are equipment that when engaged lifts and elevates your car to a height you need so that the bottom of the car is easily accessible and visible. There are a few companies out there who make jack stands for commercial and home garage usage. But in this piece, we will show you why Myliftstands are the best option.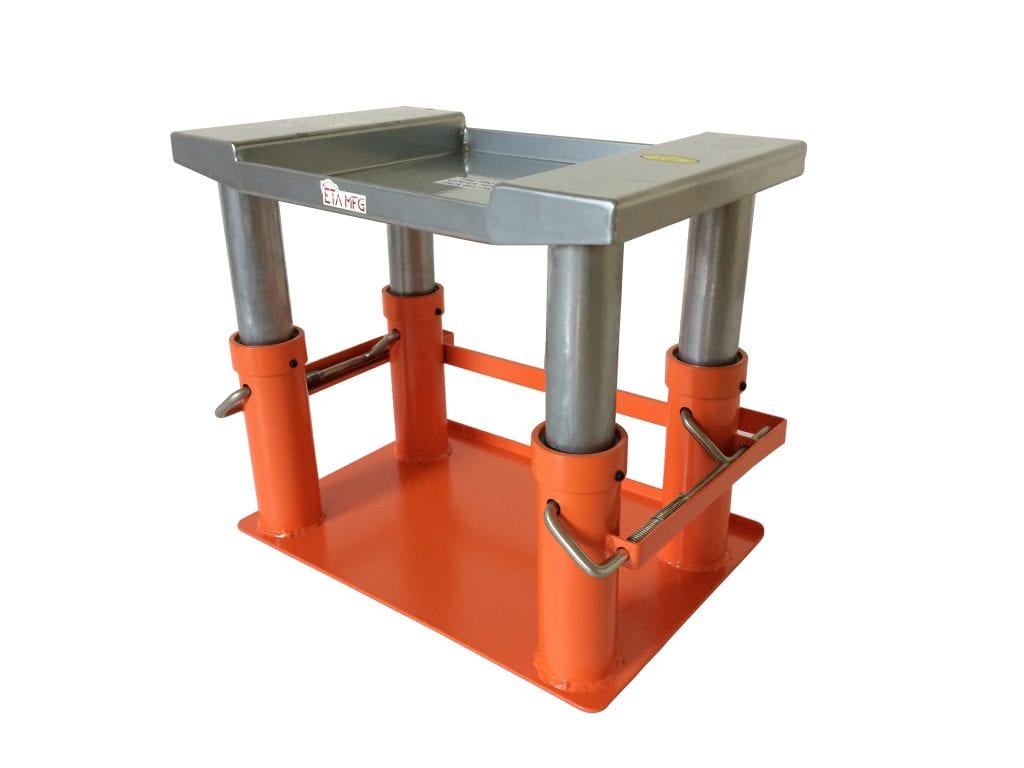 Myliftstand – Product Specifications
The product specification for one unit of these lift stands are as below:
Height – 8 inches and 14 inches.
Weight – 41.90 pounds (lbs).
Maximum Tire Width Capacity – 275 mm.
Weight Bearing Capacity – 3 Ton by one pair.
Colors available – Speed Silver and Safety Orange.
Size of the Product – 19 inch (L) x 12 inch (W) x 14 inch (H) (approx)
Size of the Package/Carton – 21.9 inches (L) x 15.7 inches (W) x 12.6 inches (H)
1 package per box.
Sold individually.
Manufactured under license.
Patent Protected.
This Myliftstand is said to be one of the best in the world. With a load-bearing capacity of up to 3 tons per pair, this is indeed one of the strongest jack stands around. The total weight of one product unit is around 42 lbs which shows its strength. The product is made from extremely durable materials that lend it the required strength for heavy-duty applications and usage. This jack stand can provide ground clearance of up to 24 inches which is pretty impressive. This product is sold individually and one needs to purchase 4 pieces to complete one set.
Let us now look at some of the key features of these lift stands.
Myliftstand – Key Features
Here are the key features of this product –
Made from 12ga steel.
Spring-loaded locking pins that are made from .375 inch stainless steel.
Features highly durable powder coat finish.
Has a maximum loading capacity of 3000 lbs per stand. 4 stands that are a complete set can support a vehicle up to 12000 lbs.
Tested by independent labs via compression testing to find the highest compression extent.
Fit tire widths of up to 11 inches / 275 mm.
Myliftstands stack compactly and neatly thereby taking very little storage space.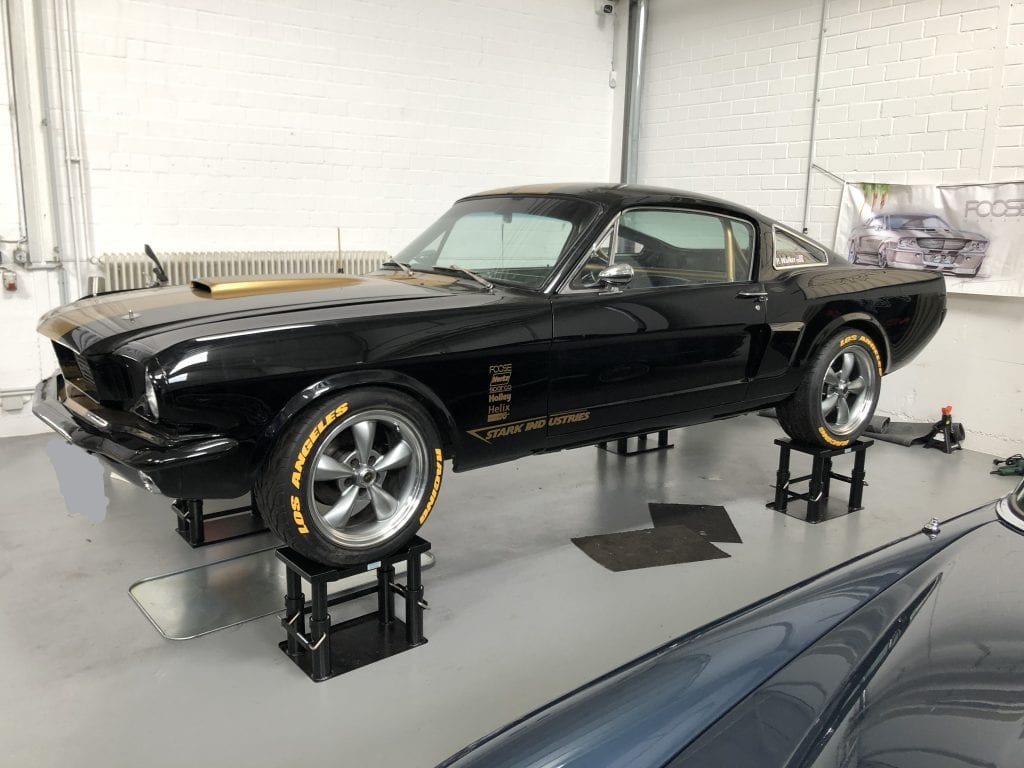 Why Use Myliftstand?
These lift stands are a hot favorite with people in the automotive and repairs business and people who like to spend their time doing DIY projects with their automobiles. Let us look at all the reasons why myliftstand are the best in the market today:
1. Super Strong and Super Durable. These lift stands are made from high-quality stainless steel material. These materials are extremely durable and are tested for peak compression and other parameters thereby ensuring that they are able to bear the maximum load. Each of these lift stands can bear a load of 2000 lbs and a complete set can lift a vehicle of 8000 lbs. That means you can complete all your DIY automotive projects with ease and even if you are using it for commercial purposes, it is still going to be good enough for cars, SUVs, pick-up trucks, and more.
Use the code for $40 off of a set
2. Easy to Use, Store, and Maintain – One other aspect that makes this amazing product stand out and apart is the fact that it is extremely easy to engage and use. These are quick to set up and convenient to use. The best part about these is the fact that the tires do not roll off, they come with spring-loaded locking pins. In terms of storage, these are easy to store as well – can be stacked one above the other and as such take very less storage space. Since it is made of stainless steel, it is rust-resistant, and simple cleaning and maintenance can make them last for a lifetime.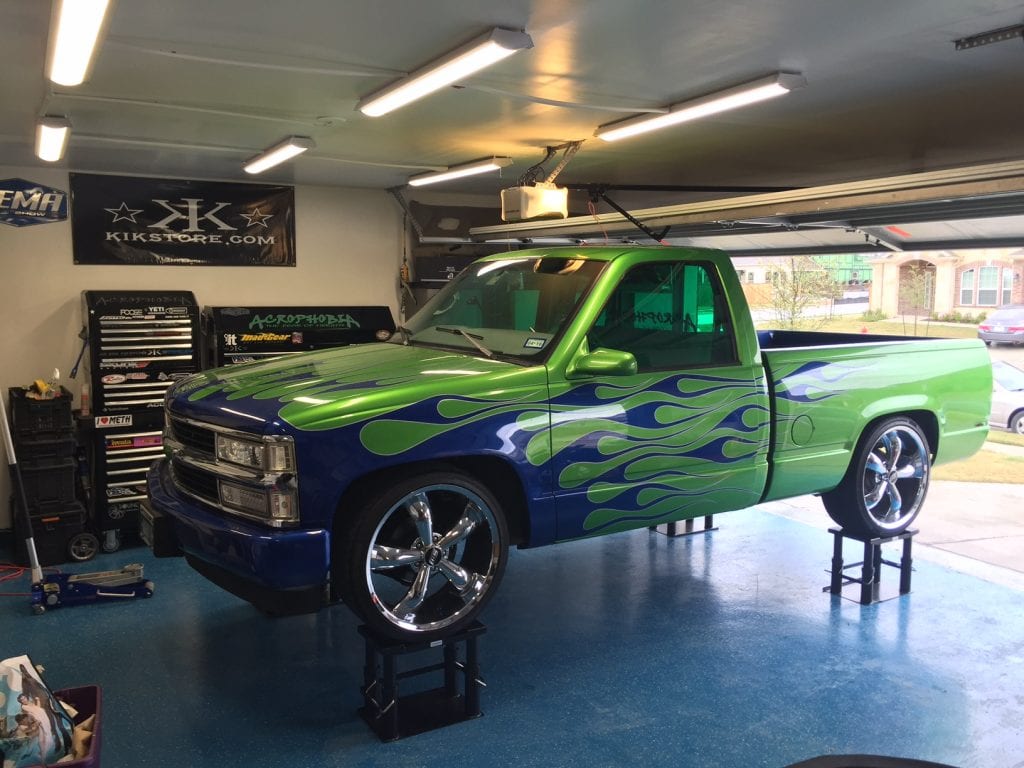 3. Provides best ground clearance – The amount of ground clearance provided by these lift stands is something that impresses everyone who uses them. At full height, these lift stands can provide you a ground clearance of up to 24 inches. That gives you enough space and room to achieve or do almost anything you wish to use. You can do simple things like a welding job to other more complicated things like removing the entire transmission unit. Implies you have more space and room for almost any job under your automobile.
4. Best for professional or DIY applications – Commercial garages and automobile repair centers use high-end hydraulic to lift the vehicles but such ramps can be pretty costly. These myliftstands as such are a cost-effective alternative for all professional and DIY projects. Whether you are a mechanic or car guy who loves to spend their time under your car, or a business owner repairing vehicles, these lift stands are simply the best for all your applications.
5. Exceptional, Fit, Finish, and Build Quality – Automotive tools and equipment are often clumsy and difficult to handle and may not be of the best finish and quality. But with myliftstands, it's a different story. You will be impressed with the high quality of tire fit, material finish, and build quality of these stands. They look premium and your vehicle mounted on these look pretty cool.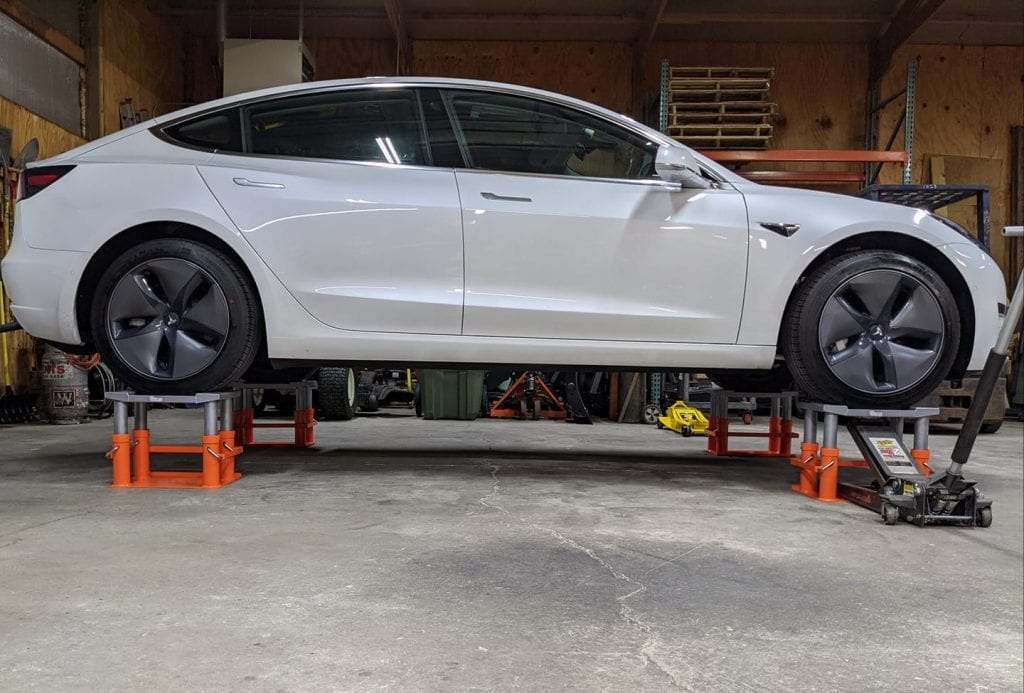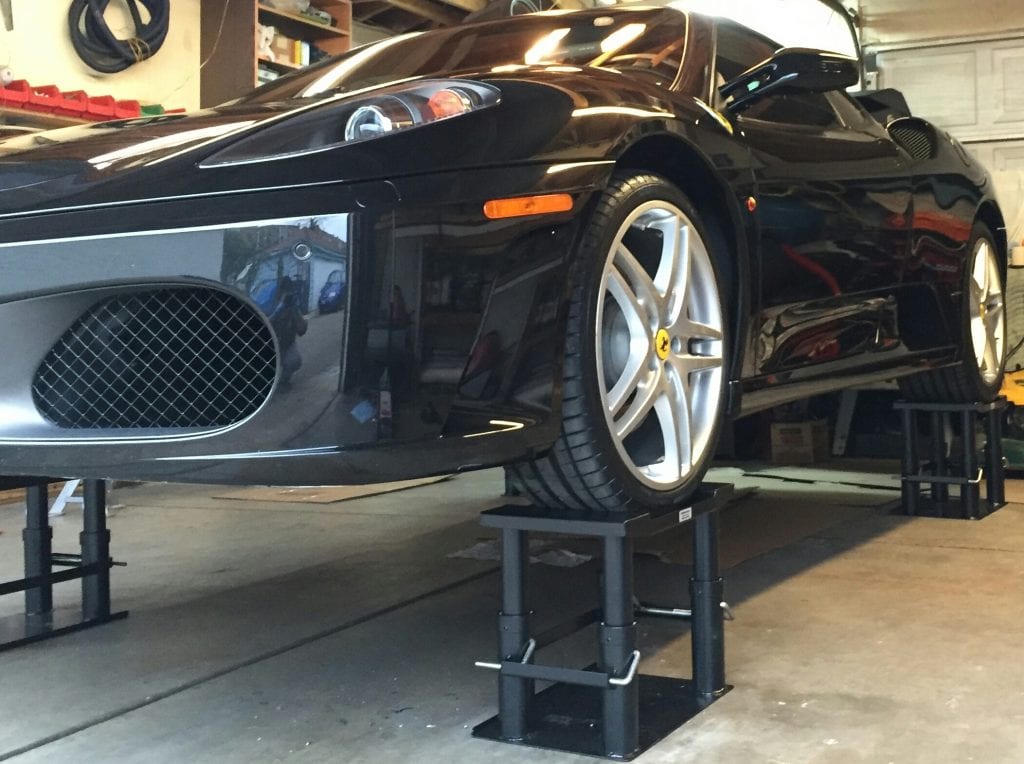 6. Extremely Safe – Most users who have used these lift stands have found that these are better in terms of safety than other hydraulic or standard jack stands. The primary reason being the lock-in features of the tires and the fact that the tires perfectly fit in and do not move an inch once are mounted and lifted on these lift stands. This is made possible by the square shoulders on the outer end of each of these stands that ensure that the tires do not move at all. This makes it extremely safe for the people operating it and also for your vehicle.
Myliftstand – the Pros and Cons Summary
Summarizing the Pros and a few thought about Cons:
Pros:
Highly strong and durable; lasts a lifetime.
Easy to use, store, and maintain.
Exceptional fit and finish.
Provides a high ground clearance.
Safe to engage and use.
Cons:
Four individual lift stands, or 2 pairs complete a set.
Final Verdict
So, in our comprehensive review, we find that myliftstand manufactured by ETA MFG and patented by Lift Stand Inc. is one of the best lift stands that you can possibly get. They are known for their exceptional build quality, finish, and fit and are a favorite among millions of happy and satisfied customers. ETA Manufacturing can ship these lift stands to anywhere in the US and across the world.
Use this piece to understand everything starting from the company behind this product patent, the manufacturing company, why these liftstands are so popular to everything that makes it an exceptional product.
Use the code for $40 off of a set
About Lift Stand Inc.
Lift Stand Inc. or myliftstand as it is commonly referred to due to the name of their website has now partnered with the renowned company known as ETA Manufacturing. In November 2019, the lift stands from myliftstand were featured for the first time in a vehicle and automotive specialty products exhibition – The SEMA show.
ETA has been in the manufacturing business since 1999, making their products for various brands from across the globe. ETA also boasts of having shipping capabilities all over the world. The manufacturing unit is built over 50 acres of land with a built-up area of over 1.6 million sq ft. The dedicated metal fab line is spread over a 340,000 square feet area.
ETA Manufacturing has now gained worldwide rights to make the patented Lift stands by myliftstand or Lift Stand Inc. and sell the Liftstands to retailers and automobile tool distributors throughout the world. Now that we have seen the company and the manufacturing partners involved let us look at the product and the specifications.