Mini Motos Remote Control Lamborghini Aventador SVJ 24 Volt DRIFT Car Review
There's nothing like being a kid and driving one of those miniature rides on cars. Whether it was manually powered like the red and yellow Little Tikes car or an upgrade like the electric-powered power wheels you were sure to have fun.
As technology has advanced so have these children's toys. Now they have every modification you can think of. From screens to having performance upgrades you can get really supped-up version of these cars.
If you check out the Mini Moto store you can see tons of these upgraded and fully licensed cars. These are not the run-of-the-mill cars you get from your local Walmart. These are fully upgraded and give your little tike the ride of their life.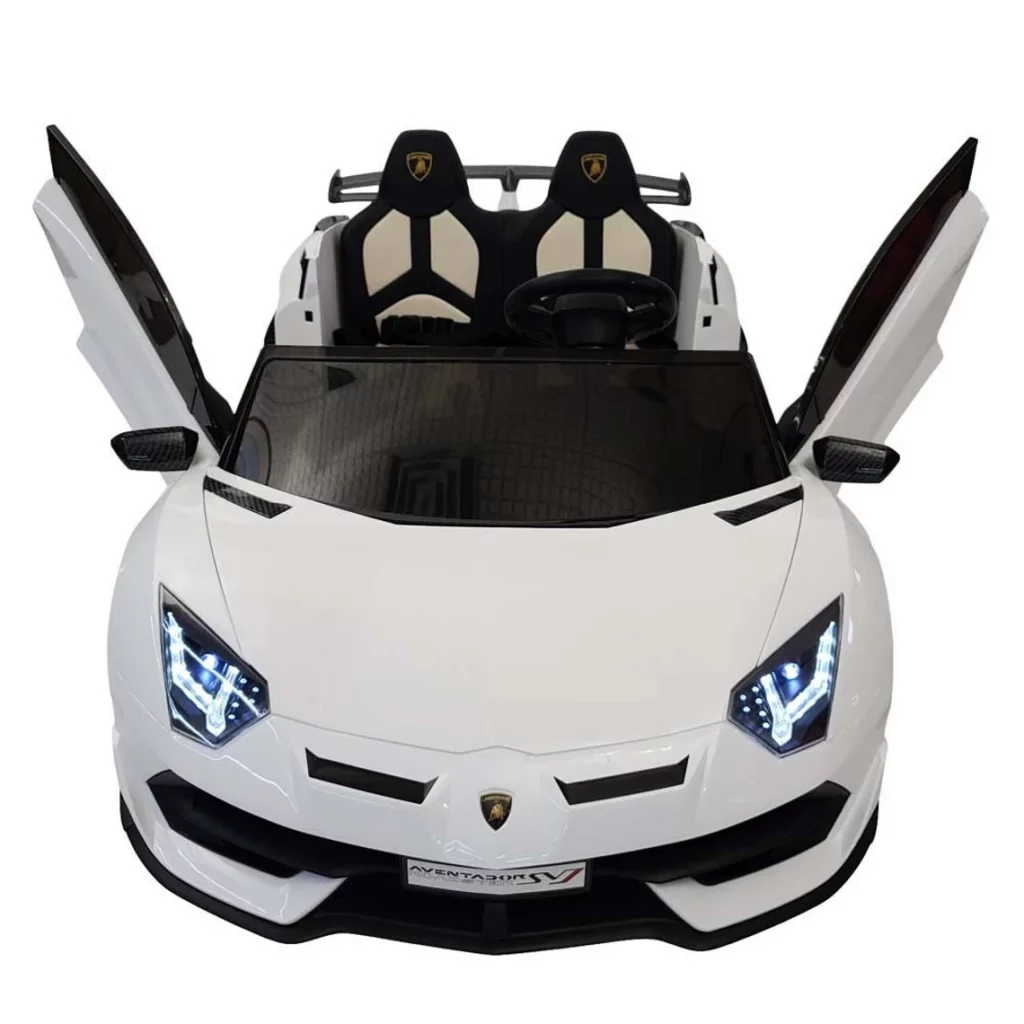 Features
Speed
This MiniMotoToys Lamborghini Aventador SVJ is a great toy to have. It is upgraded to be faster than standard ride-on cars. This can drive at 3-8mph in regular mode. This is plenty for just driving. If you really want to put the pedal to the metal you can up the speed.
Switch the vehicle to drift mode and you can go 10-15mph. This makes it perfect for drifting around and doing donuts. If you want a fast ride-on car for kids then this is a great choice.
Seatbelts
While this ride-on car is fast it has safety features like seat belts. This ensures that your kiddie will stay in the vehicle and prevents them from falling out These two seatbelts are made of soft leather which makes it comfortable.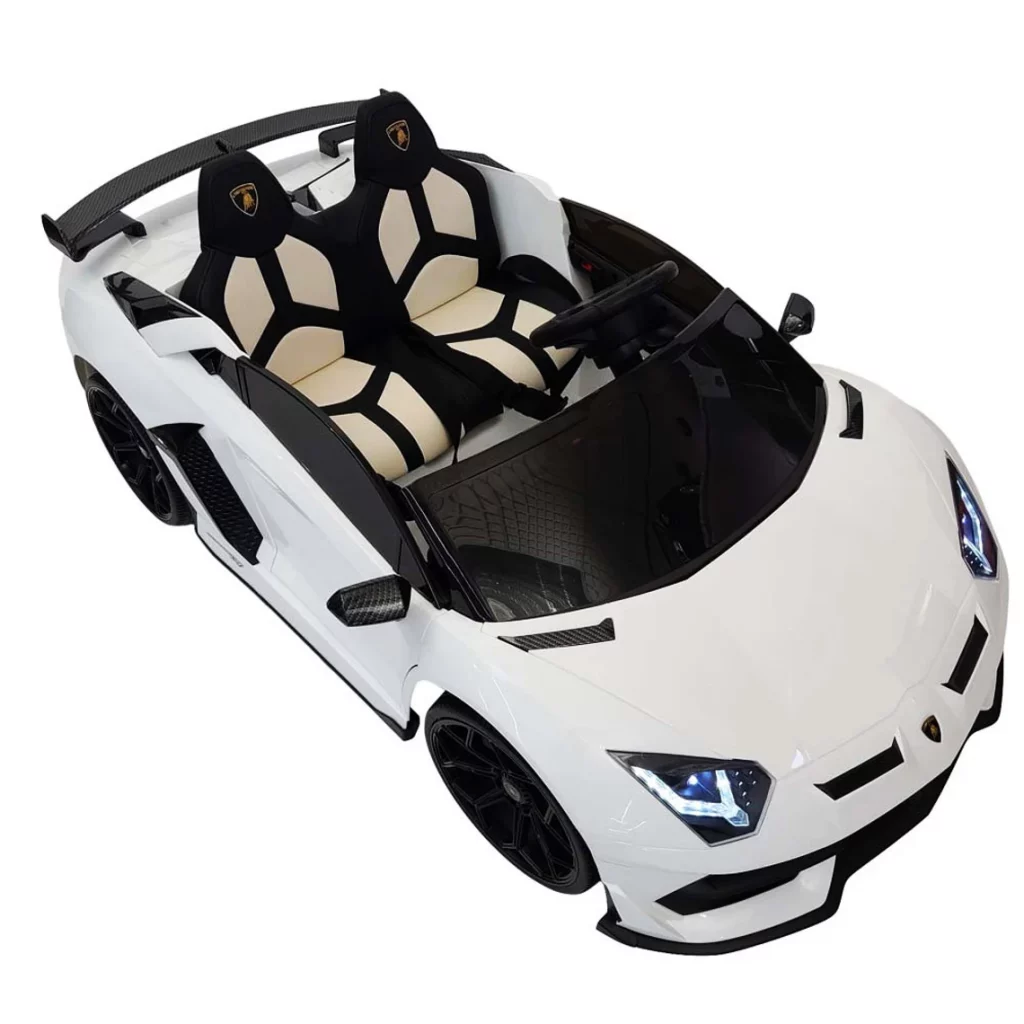 Battery
This Remote Control Lamborghini Aventador comes with an upgraded 24-volt battery. Most of the regular ride-on cars you see only run on a 12-volt battery. This upgraded version has twice the power which makes them faster.
Motors
Not only do they upgrade the battery but they upgrade the motor as well. This has two motors which allow the power to be applied evenly. This also helps to increase the speed of the vehicle. Most DIYer upgrade the battery but they keep the same motor. These updated power motors are the only way to make the car reliable and faster.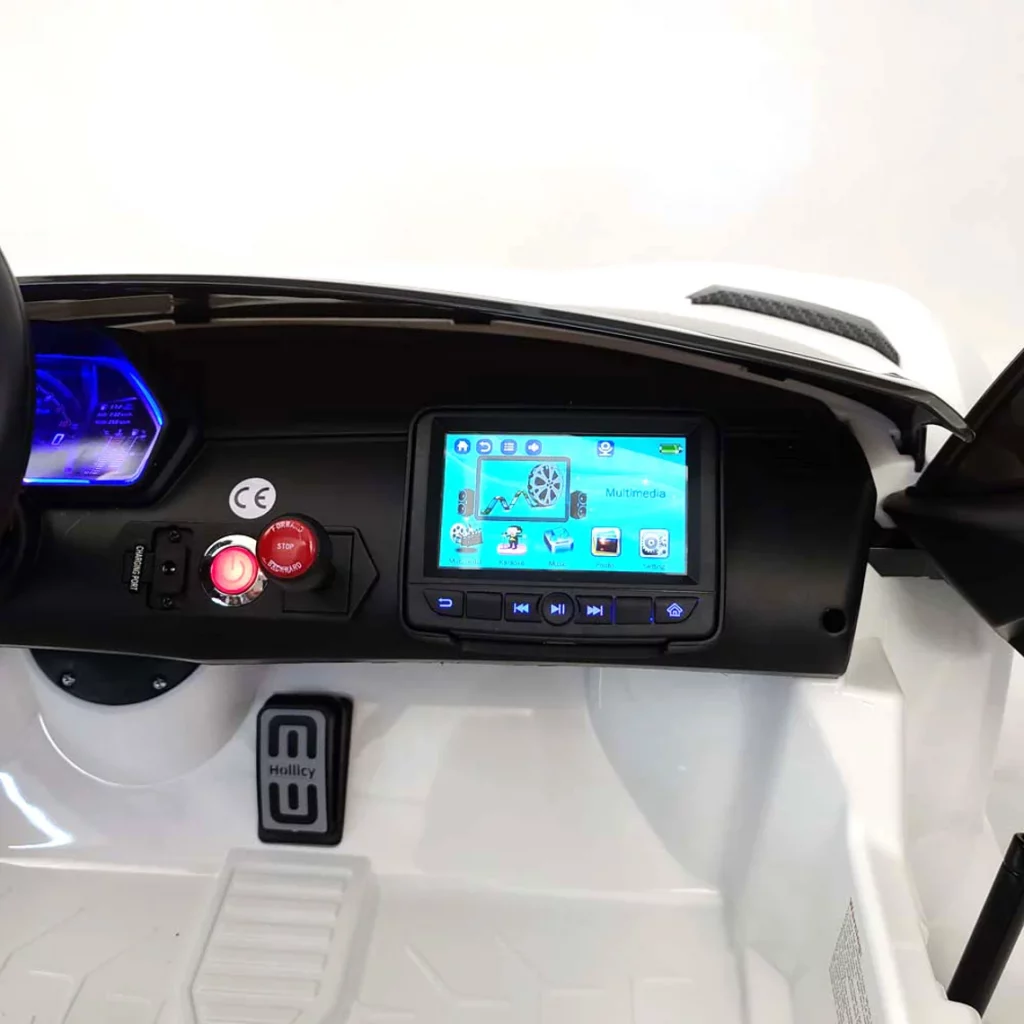 TV
To show how upgraded these cars are the maker adds a TV in the car. You can add an SD card, or USB with the touch screen. Play movies, music, and videos on the screen.
Pros
Remote control
Unlike other electric ride-on cars this one comes with a remote control. This means that the parent can control the speed and direction of the car through a remote control. You can keep your child safe while they are having fun. You can drive the car forward, reverse, left, and right.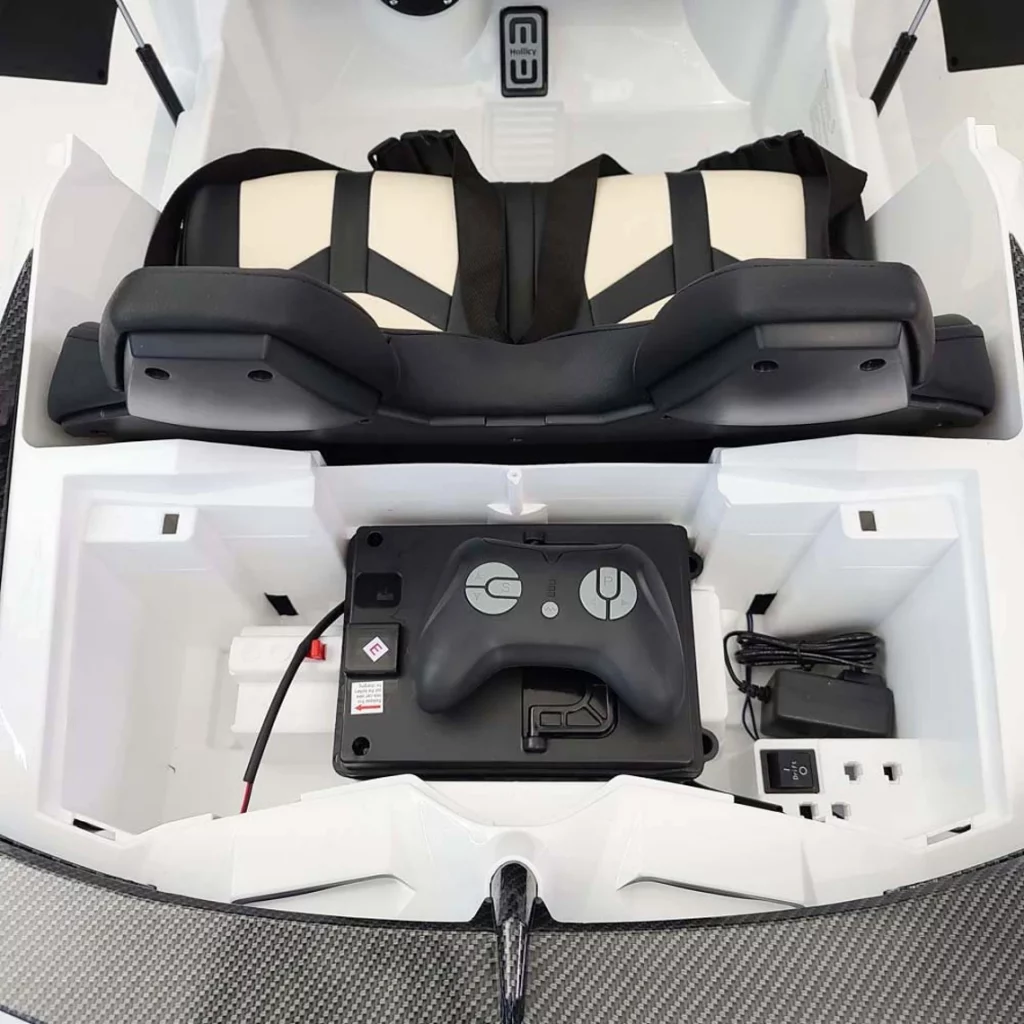 Carrying Handle
This MiniMotoToys car has a handle that makes it easy to carry. If it weren't for this feature, due to its size, it wouldn't be the easiest thing to carry around. Having a carrying handle is a high help.
Emergency stop button
The remote control also has an emergency stop button. You can stop the vehicle at any time to avoid potential hazards. Have complete control over the vehicle so your children can have a good time in a safe environment.
Cons
Shipping
The shipping for this item can sometimes result in the box being damaged.
Closing
If you are looking for a great gift for your children then this Remote Control Licensed Lamborghini Aventador SVJ 24 Volt is a great option. It is fun for the kids and has added safety features. Control the car completely with a remote from far away. Overall it's a well-made product that keeps running time after time.