MaXpeedingRods Generator 3200 Review
When you have the power you can do a lot of activities and even keep up with the news. One way to have power for your RV, travel trailer, or traditional home is to own a MaXpeedingRods generator 3200.
It provides you with the power you need so you can run a variety of household appliances and beauty items. To learn all about this top generator, just continue to read our review. It has the information you want to know about so you can make an intelligent generator purchase.
The MaXpeedingRods 3200 Generator Specs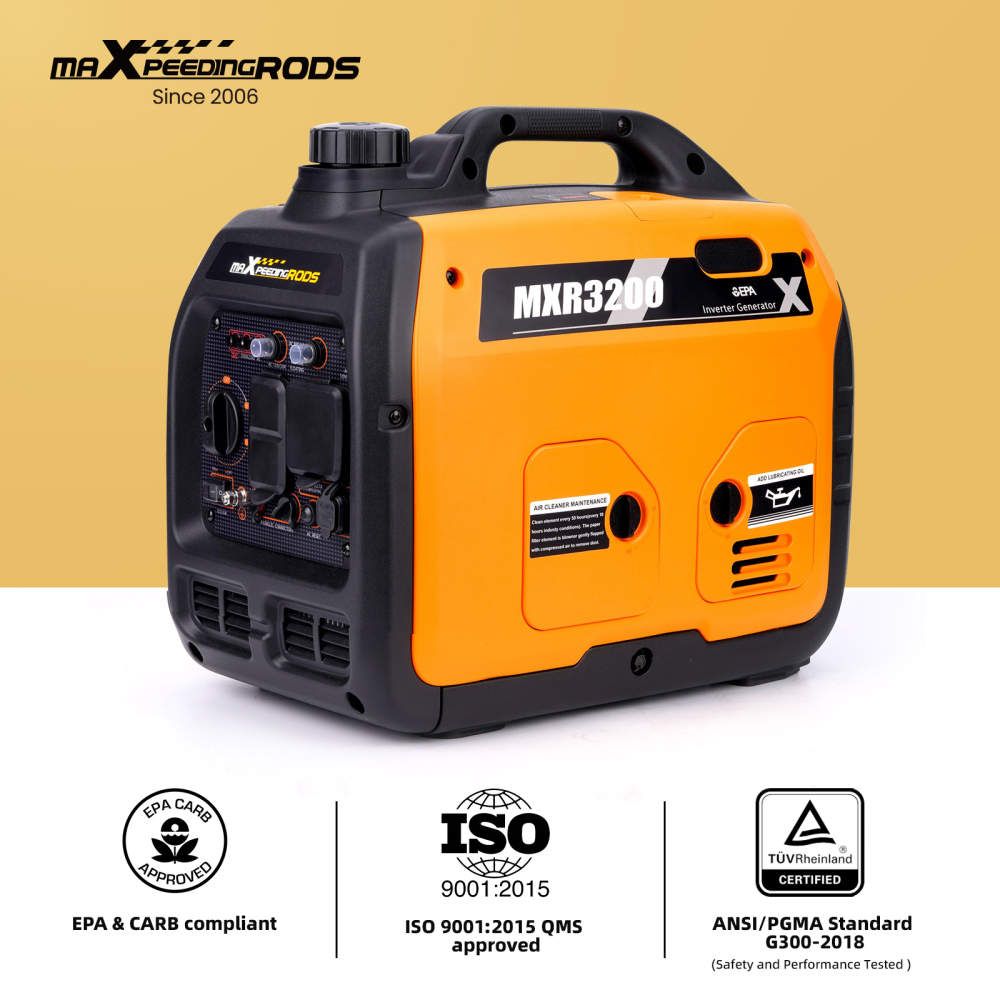 The first thing you need to do when shopping for a new generator is to look at all the specs and compare. You will see why the MaXpeedRods generator is one of the best, if not the best option out there for everyone who needs this device.
decibel rating-  58.9
weight- roughly 50 pounds
run time- 4 hours at 50% load
peak watts- 3200
running watts- 2800
peak amps- 25
running amps- 23.3
voltage- 120 AC compatible
frequency- 60 Hz
fuel- gas engine and it has a 1.06-gallon gas tank
oil- 10W30
engine- 4-stroke 145 cc OHV
Features: recoil handle for starting, no assembly required, 2 120 volt 20 amp outlets, 1 120 volt 30 amp outlet, 2 USB ports, 5 volt DC that has 1 and 2.1 amp capability, and a 1- year warranty.
Application- good for outdoor activities like camping, picnics, parties, and a lot more. Also perfect for those RV and travel trailer owners who want to boondock, not to mention emergency use in your traditional home when there is a power failure.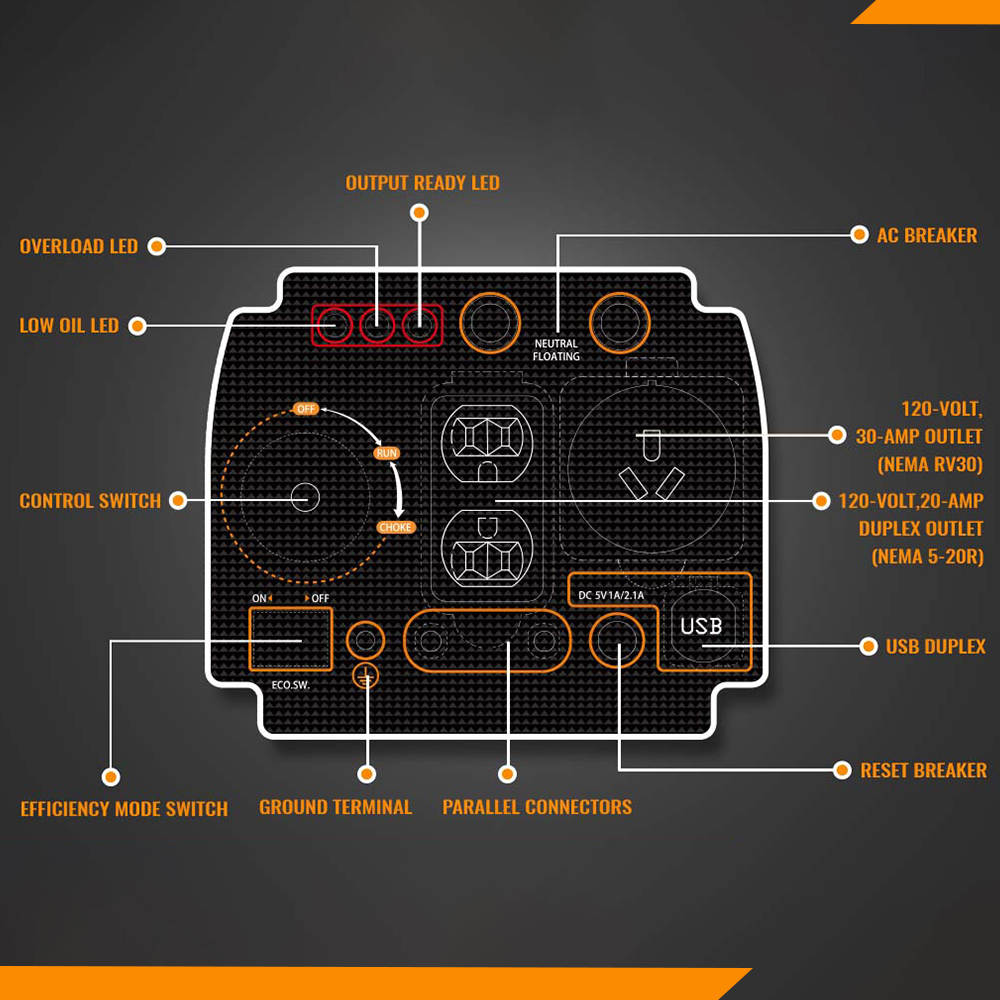 A quiet generator for crowded RV campgrounds
This is the type of generator you want when you are enjoying the great outdoors with many other people camping nearby. Its noise level registers below the 60-decibel range and should not disturb any of your camping neighbors. It runs quietly and efficiently so that you have power when you need it.
Plus, on a full tank of gas, you should get at least 4 hours of service before needing any refueling. This generator's lightweight means that you can put it in your RV or travel trailer without losing a lot of weight or room. Also, the portable design lets you take it anywhere you go as long as you have a car, truck, or another vehicle. or boat.
It is made to travel so that you do not have to suffer through long nights without lights or watching the t.v. For best results, you do not want to take this device above 5000 feet.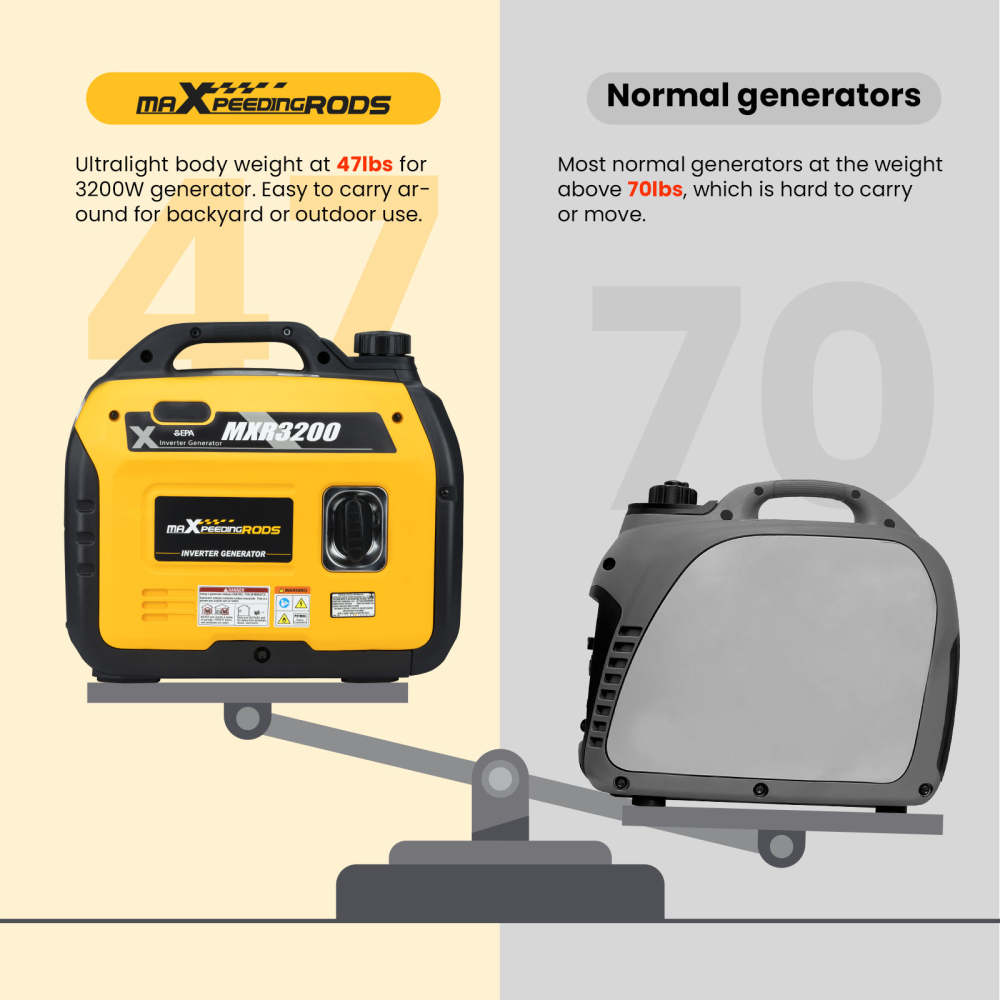 In addition to all those features and performance specs, you are getting a generator that is EPA approved and CARB compliant. That means this unit is safe to use just about anywhere you want to travel.
But that is not all, this generator produces enough power to run your coffeemaker in the morning, or your AC unit, fridge, and microwave oven. Some of them at the same time. It has that much power.
What other people are saying
In checking different reviews one owner said that it performed well enough for them to buy a second unit to add to the first one. They liked how it performed and they also like the fact that it is half the price of the more expensive brands like Honda and Yamaha.
Another owner liked the small size, 20.1 x 12.6 x 18.7 inches, and that size allows you to fit it inside a variety of RV or trailer exterior storage spots. A third owner had a small oil leak when it arrived at his home but the great customer service helped him fix it and made him an owner for a long time.
Most reviewers spoke well of this device. Although one complaint was about how they felt the handle was too weak.
Any official review we came across during our research did not have any warnings about poor craftsmanship, inferior parts, or poor customer service. They were all pleased by the way this generator handled itself even when under load.
Why buy a portable generator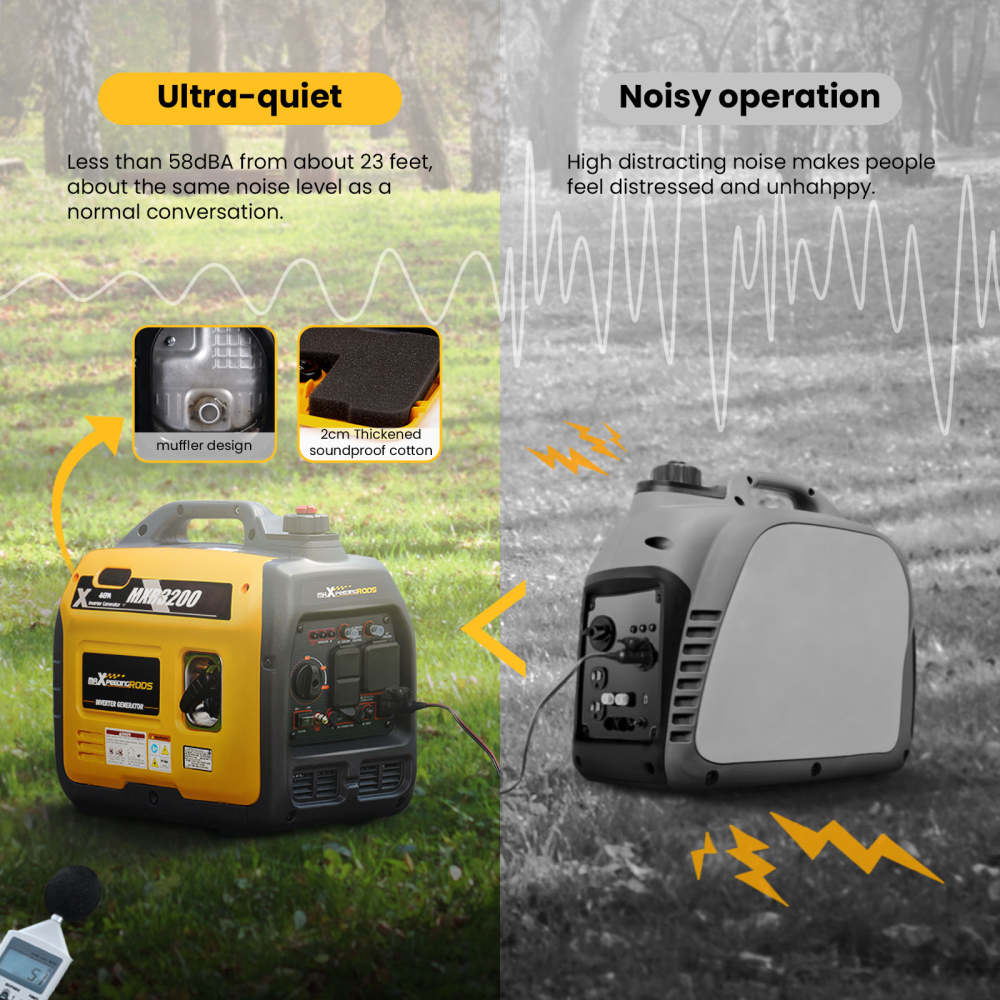 There are several good reasons to buy a large generator that produces more power but those models tend to use a lot more fuel and add an extra expense to your household budget. A portable MaXpeedingRods 3200 Generator cuts that fuel cost down while still allowing you to run important appliances.
That is another factor in a portable generator's favor. It provides more than enough power to run lights and key appliances when the traditional power source fails. They also come with many of the same safety devices that the larger models have, making them very safe and efficient to use.
Finally, unlike the larger generators, the portable can go just about anywhere you go. having power on hand when you need it could be a lifesaver.
Some final words
Not everyone can afford a large generator that produces enough power to run everything at the same time. However, you can afford this MaXpeedingRods 3200 Generator portable option. It is reasonably priced and produces the power you want when you need to power key appliances and lights.
The company has been around since 2006 and has spent those years in the auto parts industry. They know parts and they know which ones are the best ones to use to power a generator. They have taken their experience and created a top-of-the-line generator that is half the price of its competitors.
You get quality, experience, and power all rolled up into one generator. It is hard to beat that combination. Don't take our word for it, test drive one today at your local big box or other hardware outlets and see for yourselves.