John Deere kids tractor engine review
Want to teach your son or daughter how to work on engines? Why not use this John Deere kids tractor engine toy. Having mechanical skills in this day and age are imperative. Tradesmen and tradeswomen are needed now more than ever.
From a young age you can use one of these John Deere toys to teach valuable skills. Whether they will work in the automotive market is up to them. Although have the ability to use a wrench will come in handy.
IMAGE
PRODUCT
DETAILS
 

★ OUR #1 PICK! ★

John Deere Tractor Engine

Teach mechanical skills
Tons of removable parts
Lights sounds and electric starter key
Below we give an in depth review of the John Deere Kids Tractor Engine. It is perfect for the son or daughter of a auto mechanic or car guy.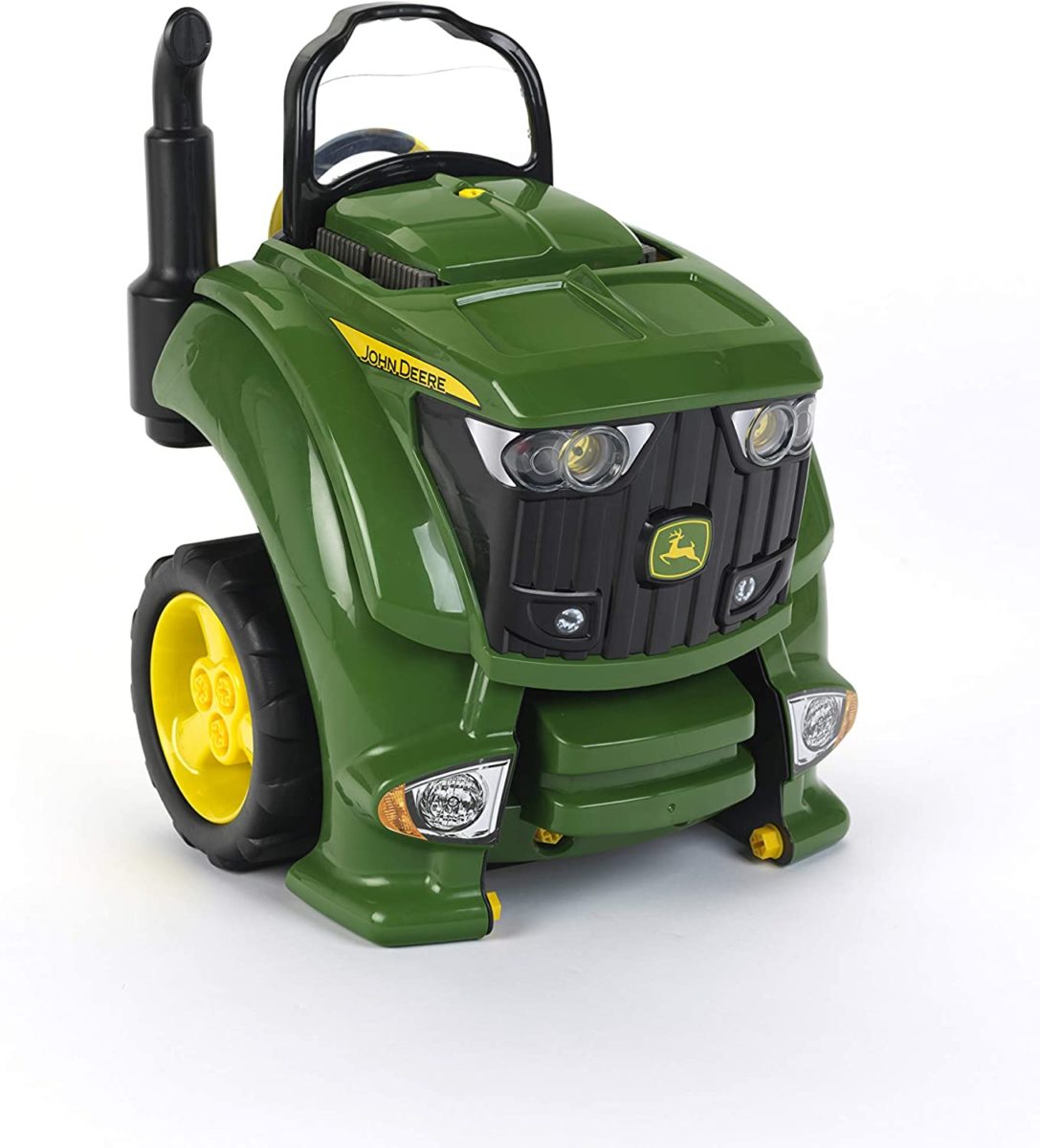 Size
This John Deere Tractor toy is over 27″ tall. It's perfect for kids 36 months to 6 years. It is compact enough to store in a play room. On the other hand the pieces that you play with are large enough for small hands.
Play Functions
The John Deere kids tractor engine has multiple play functions. There are 15 different ways to interact with this tractor toy. This includes numerous parts that can be mounted and removed.
Teach them how to remove an engine, spark plugs, wing nuts, wheels and more. There are tons of different ways to play with this toy. It will keep your little one occupied for a while.
Battery Operated
In addition to having mechanical features the toy is battery operated. The headlights really light up. The horn is also functional. There are plenty of things to keep them intrigued. The kids tractor engine makes 2 different starter motor sounds when the key is turned.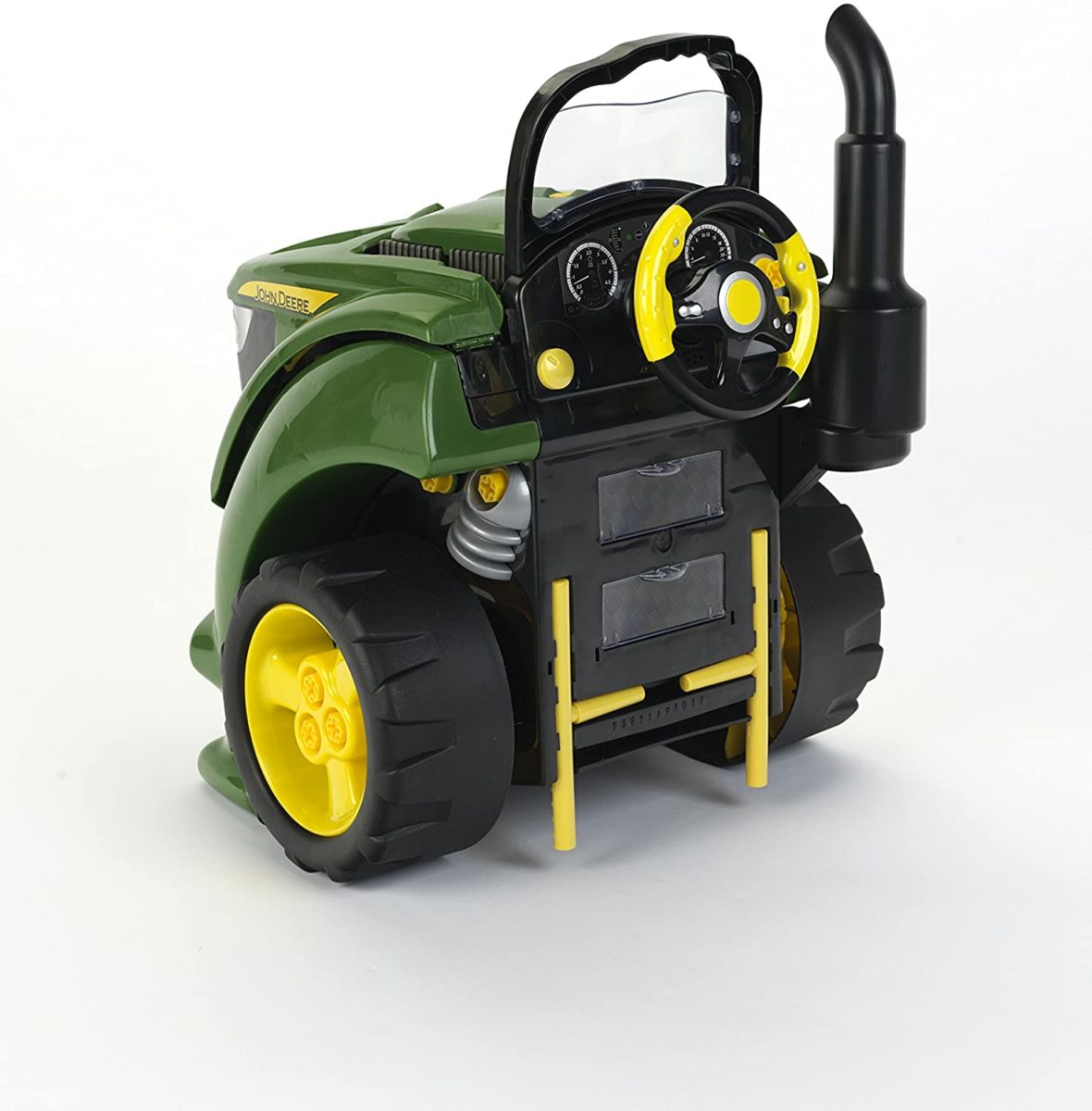 Learn
Giving you kids good skills is an important part of life. This toy can be used as a teaching aid. You can show your child how an engine works and other mechanical components.
Not enough people know how to turn a wrench. This tractor has multiple tools and pieces to remove. When they grow up they will remember the skills that you passed on to them.
Fun
This is a fun toy to play with. With the lights and sounds you get all the fun of regular light up toys but with the knowledge aspect.
Official John Deere Branding
This is an Officially licensed John Deere toy. A lot time goes into making the real tractors. The makers of this toy spared no expense to make sure this stays within the standards of the John Deere name.
Mixed customer review
It seems as though a small count of the tractor engines that were sent out had a couple defects. But with free return and a rating of 4.2 out of 5 stars you can't go wrong with trying out this cool toy.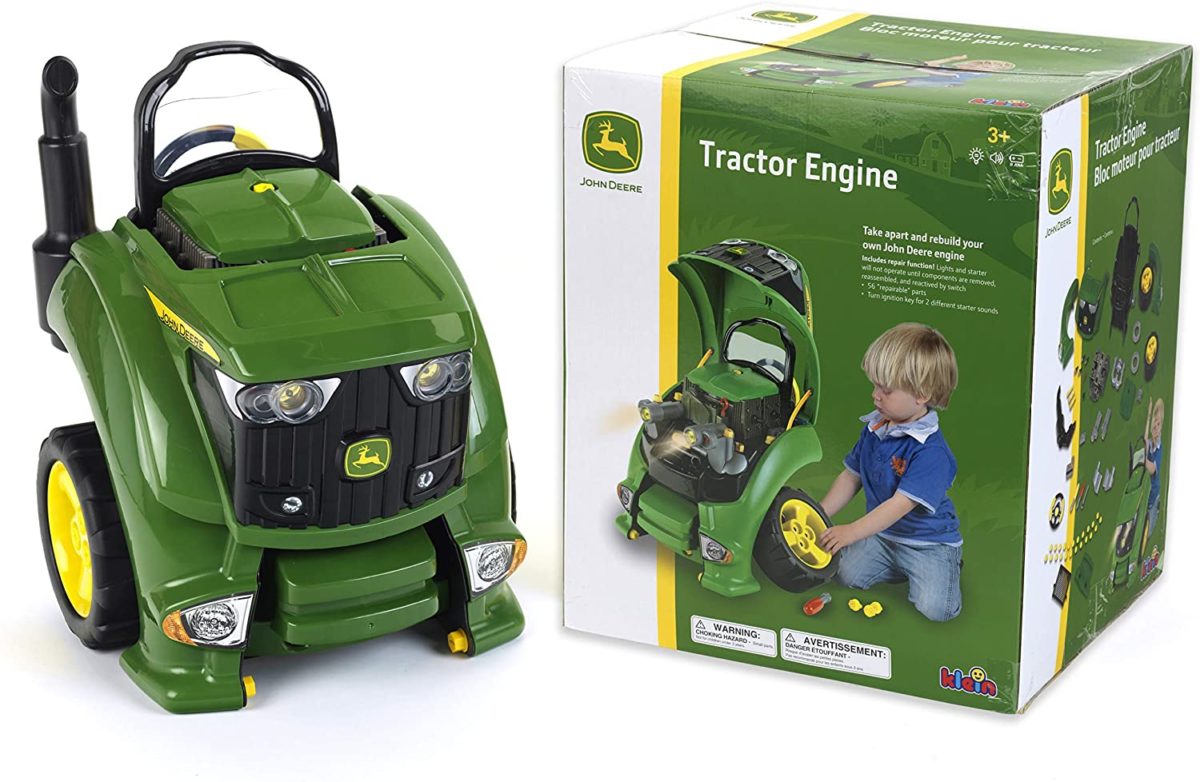 Conclusion
If you want to teach your kids mechanical skills then this kids tractor engine toy is a great choice. It will show them how to take things apart and put them back together. It will be entertaining and a cool learning experience. Let us know what you think in the comments below!