How Much Does It Cost To Rent An RV for a weekend?
Wondering how much does it cost to rent and RV for a weekend? If that's your concern, we've got you covered!
Nothing feels like being on an RV trip, exploring the roads, the campgrounds, national parks, and lounge in the open, whenever you want. RV trips are much better than staying in a hotel during vacation. It has several advantages as well, you save thousands of dollars on your hotel bills, you save on transportation plus an opportunity to explore a number of places, even the unplanned ones. And to plan an RV vacation, you don't need to own an RV- RV rentals are always at your disposal!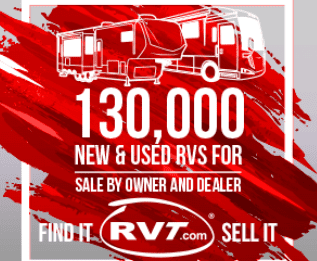 But for the first-timers, renting an RV can be a challenging task, especially when you have no idea about the rental costs. To make things a bit easier for you, we are sharing an RV rental price guide that will help you in deciding your budget. Not just that, we will also share some useful tips to save money during an RV vacation.
How Much Does It Cost To Rent An RV For A Weekend?
The cost of an RV rental depends on a number of factors such as the type of vehicle, rental company, fuel prices, location and the period for which you're renting. These factors keep changing from place to place. Hence, the prices also keep varying. However, here are the average rates per night for different types of rigs that will give you a general idea about the cost.
Class A RV – $175 – $275 (per night)
Class B RV – $100 –$200(per night)
Class C RV- $150 – $200(per night)
Toy Hauler-$100 –$200(per night)
Fifth Wheel – $60 – $150(per night)
Pop-up Camper- $50 –$100(per night)
Travel Trailer – $50 –$125(per night)
Other Costs Associated With RV
Your RV rental cost isn't the only thing that will decide your total budget for the RV trip. There are a lot of other expenses that are associated with an RV. When you plan your trip, make sure to consider the factors mentioned below :
RV Campsite Entrance Fee
Sure, you'll be able to save a lot on your accommodation. But this doesn't mean there are no expenses linked with an RV. You'll have to pay for parking your vehicle. Hence, first, you need to find an RV campsite that allows you to park your rig. Again, these prices vary from place to place but you expect to pay around $100 per night. If you're lucky enough, you can also find cheaper campgrounds that charge as low as 30-40$ per night. There are also some free parking stations but most of them aren't safe, so we don't recommend parking your rig at unknown places.
Tourist Attraction Entrance / Park Entrance Fee
Apart from the campsite fee, you may also have to pay for visiting the national parks and grounds as well as other attractions. These charges will add up to the cost of staying in an RV park.
Fuel Cost
Fueling a rig is not at all similar to fueling a car. These have large tanks that you'll need to fill depending on where you are going. The majority of class A vehicles can fill around 150 gallons of fuel. This means, be ready to pay hundreds of dollars every time you visit the gas station. This price may hurt in places with high fuel prices.
Cleaning and Maintenance Charges
Most motorhome rental companies charge extra cleaning and maintenance fees if you don't return their vehicle in good shape. Sometimes these charges are already included in the contract. So, make sure to return the rig in tip-top and clean condition if you don't want to pay extra.
Rental Insurance
Having rental insurance is very important as you never know what can go wrong during your RV trip. These policies help you to recover from accidents and other issues. So, this is something you can't and shouldn't compromise on.
So, these are a few factors that add to the cost of renting an RV or a motorhome. Now, let's discuss some important things to keep in mind while renting a motorhome.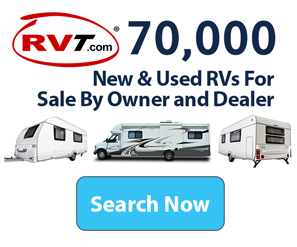 Things To Keep In Mind While Looking For An RV Rental
To have the best motorhome rental experience, it's very important to select the right RV rental. Below are a few things to consider while searching for the right rental service near you :
Choose A Vehicle You're Comfortable Driving
This is the point where most people make mistakes. They rent a hi-fi rig just to realise they can't drive it, in the middle of their trip. While renting the best RV in the lot may look appealing, choose the one you can drive comfortably.
Further, if you've no experience in driving a rig, then it's better to hire a driver or give this responsibility to some other person in your family with good driving skills.
Do Some Research Before Choosing The Rental
If you don't want to ruin your RV rental experience, then select your rental service wisely. The best way to do this is to do some online research and going through the ratings and reviews. You can also get some referrals if possible.
Read The Terms & Conditions Carefully
Every rental service has its own set of terms and conditions that they want to be followed. Most people avoid getting familiar with these policies and later suffer additional charges for any non-compliance. So, stay on the safer side, and educate yourself thoroughly.
Tips To Save Money on An RV Trip
RV trips can exceed your budget pretty quickly. But thankfully, there are a number of ways in which you can stay within your budget while having the most out of your trip. Here are a handful of those ways :
Ask For Discounts By Renting For Longer
This is the first money-saver tip that will help you at the very beginning. When you go to the rental services, most of the time you'll find offers that say "rent for more days for additional discounts ". Don't think much and grab those offers.
Moreover, if you're planning to rent the rig for a month or so, ask the company directly if they can offer you additional discounts. While there is no guarantee that they will offer you the discounts you're asking for, you can get lucky sometimes. So, take this chance.
Book Your Campground Ahead Of Time
Chances of getting room in RV campgrounds during peak season like summers are very rare. Even if you get the space, it will come at a higher cost than usual. So, a good idea is to book your campground or park in advance.
Map Your Route Ahead of Time
If you're going on an RV trip for the first time, make sure to understand the routes carefully in advance. This is because if you don't know which routes to take, you may end up wasting your fuel as well as your time. So, make sure to search for the routes that are suitable for RV travel. Moreover, make a list of places you want to visit or the ones you can visit in advance, so that you don't have to waste your time in deciding where to go.
Sign Up For Campground Memberships
If you're a frequent camper, the best way to save money is by signing up for a campground membership. These memberships come with numerous benefits and some are very exclusive as well. You may need to pay a small amount of membership fee but the benefits you get makes it worth considering.
Use Gas Coupons
As we have already discussed, fueling cost can go very high especially if you're living in an area with higher fuel rates. But a good idea to save on fuel cost is using gas discount coupons. Many gas stations and mobile apps provide these gas coupons for specific gas stations. Another way to save on gas costs is using a fuel credit card.
Bring Your Own Supplies
Most RV renters offer you supplies like extra bedding, grill, camping gear, chairs etc but charge heavily in return. So, to avoid these extra charges, bring your own supplies.
Cook Your Own Meals
The best part about planning an RV vacation is, you can have a home-like experience even on your trip. You'll have things like a kitchen, a refrigerator, an oven and even a dishwasher sometimes. So, why pay bills while eating out? Just stock up your grocery and cook your meals. Mark our words, you can save hundreds of dollars with this tip alone.
Enjoy The Free Activities
Who said you need to pay for enjoyment? Absolutely no one! Just have fun taking part in free activities like hiking, trekking, exploring to name a few.
Final Words
That's it, folks! How Much Does It Cost To Rent An RV For A Weekend? It all depends on the type of trip you're looking for.
Renting a motorhome or an RV is a great way to plan a fun and laid-back vacation. This guide has everything from the RV rental cost, to the rental guide and the tips to make your RV vacation budget-friendly. We hope this guide helps you in having a wonderful and memorable RV travelling experience.