Are you looking to make more power out of your car? Well if forced induction is on your mind then check out this GT45 Turbo. It isn't always easy to make more power. Sometimes you reach the limit of what your car can make naturally aspirated.
With a GT45 turbo, you could be making upwards of 600hp with supporting mods. This turbo makes reliable power but doesn't cost an arm and a leg. Adding a turbo to your car is one of the cost-effective ways of making more power.
Key Features of the Maxpeedingrods GT45 turbo:
Boost your horsepower up to 600+
This kit includes gaskets and o-rings
Works perfectly with T4 exhaust manifolds.
98mm turbo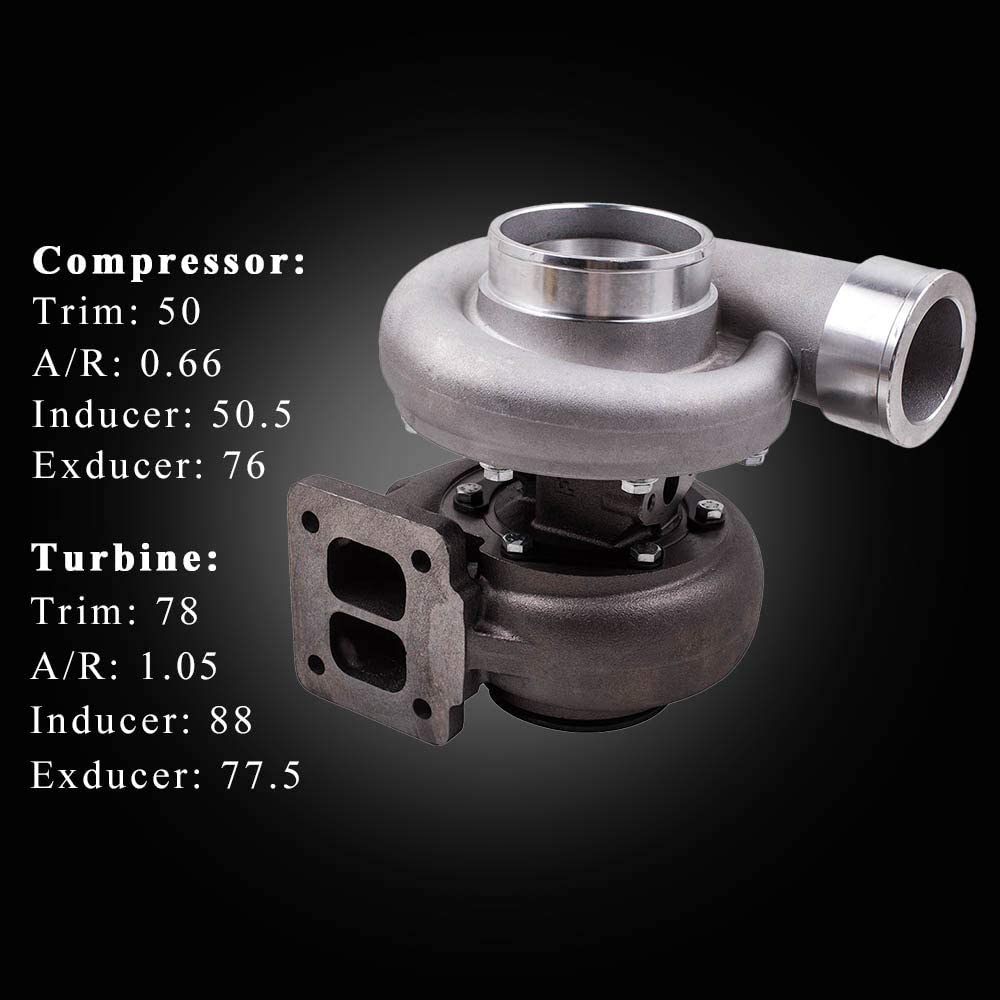 Detailed Features:
Make power reliably
The GT45 is a well-known turbo. It has a high-quality construction capable of maintaining high boost pressure. If you are looking to make 600hp+ then this turbo will be a great addition to your car. With supporting mods you can be one of the quickest cars on the street.
Wide applications
This turbo works in multiple applications. It is equipped with a T4 4 bolt exhaust flange. The downpipe is a V-Band flange. As long as you have the correct mounting you can install this turbo in practically any car.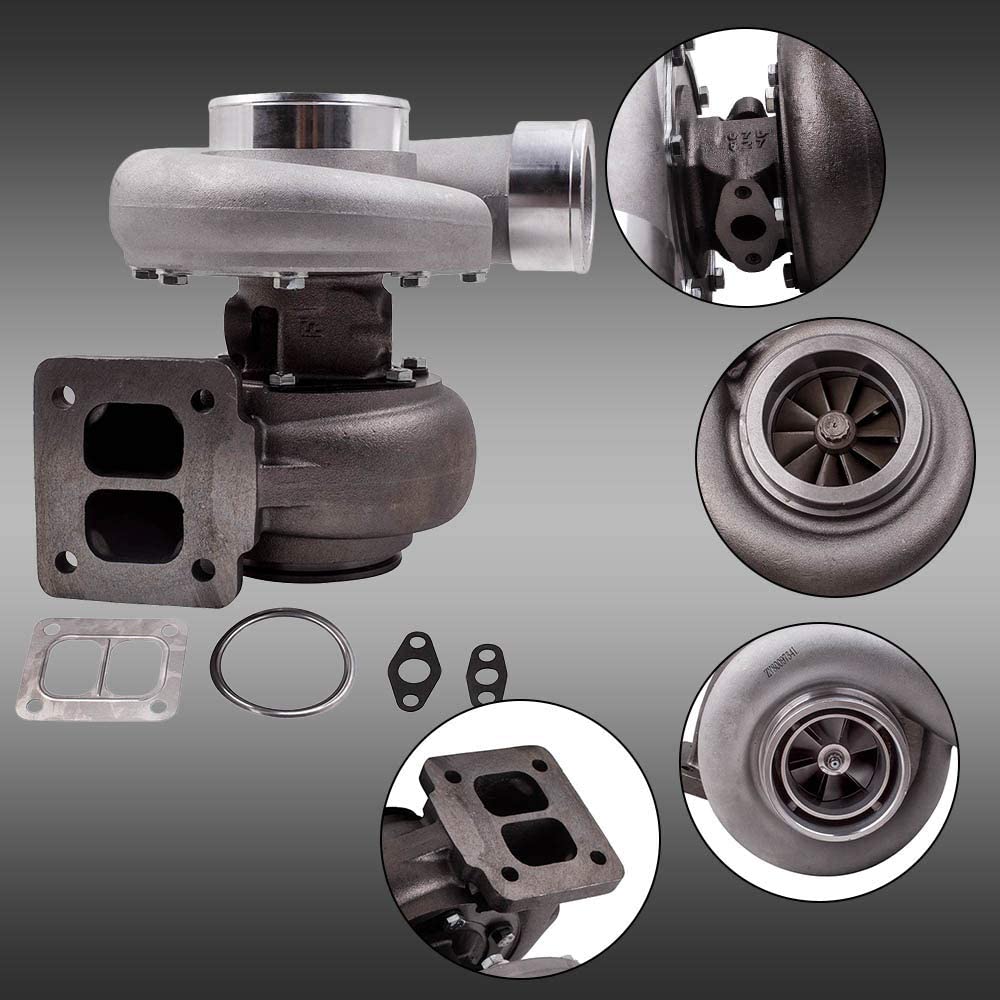 Large Diameter
This 98mm turbo is one of the largest turbos available. If you are looking to make more power than the next guy then this massive turbo is right for you. With the large size of the turbo you can get better air flow. With the increased airflow you can make more boost and more power.
Oil cooled
The GT45 turbo is oil cooled. With some modifications you can feed oil from your engine to run through the turbo. This will help decrease the temperature and extend the life of your turbo. You could even add an oil cooler for better oil temps.
Pros
T4 4 Bolt Flange
V-Band Flange
Universal with some modifications
Large Size
2-Year Warranty
Cons
No instructions included
Professional installation recommended
Full Specs
Exhaust (Turbo Manifold) Flange: T4 4 Bolt Flange
Exhaust (Downpipe) Flange: V-Band Flange
Cooling Type: Oil Cooled
Wastegate: External Wastegate
Horse Power: Boost Horse Power up to 600+ BHP
Turbo Height: 243cm
Turbo Width: 273cm
Compressor:
Trim: 50
Inducer Diameter: 69mm
Exducer Diameter: 98 mm
A/R: 0.66
Turbine:
Trim: 78
Inducer Diameter: 88mm
Exducer Diameter: 77.5 mm
A/R: 1.05
Condition: 100% Brand New
Bearing Type: Floating Bearing
Warranty: 2 years warranty for any manufacturing defect
Accessories: You will get exactly as shown in the picture above
Final thoughts
If you are looking for a reliable turbo ti make big horsepower than the GT45 turbo is a great choice. It fits most vehicles with the right mounting points. In addition it cost way less than other turbos but it still comes with a 2 year warranty. Check out the GT45 turbo and order one today!